Billie Eilish Explains Why She Wears Baggy Clothes In New Calvin Klein Ad
By Katrina Nattress
May 9, 2019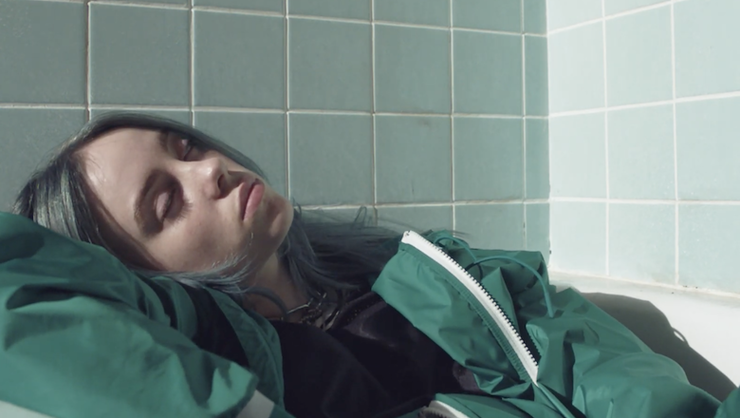 Shawn Mendes may have stripped down to his skivvies (again) for his latest Calvin Klein ad, but Billie Eilish took a very different approach to her part of #MyTruth — a new campaign that features "influential voices of today telling their own stories, in their own words," according to a press release from the clothing brand.
A 30-second clip shows the anti-pop star taking off her jewelry in the bathroom before climbing into a bathtub, fully clothed in a green windbreaker and shorts.
"I never want the world to know everything about me," she reveals in the ad. "I mean, that's why I wear big, baggy clothes. Nobody can have an opinion because they haven't seen what's underneath. Nobody can be like, 'Oh, she's slim-thick, she's not slim-thick, she's got a flat a**, she's got a fat a**. No one can say any of that because they don't know."
In a second video, the 17-year-old dangle her feet over a soaring platform disguised as blue sky and clouds. "You can't fake authenticity," she says, wearing a bright yellow outfit. She laughs at herself before adding "What the f**k am I saying?"
Watch Billie Eilish's #MyTruth Calvin Klein ads below.
Chat About Billie Eilish Explains Why She Wears Baggy Clothes In New Calvin Klein Ad