Shawn Mendes Drops His Pants For Calvin Klein (AGAIN), Breaks The Internet
By Paris Close
May 9, 2019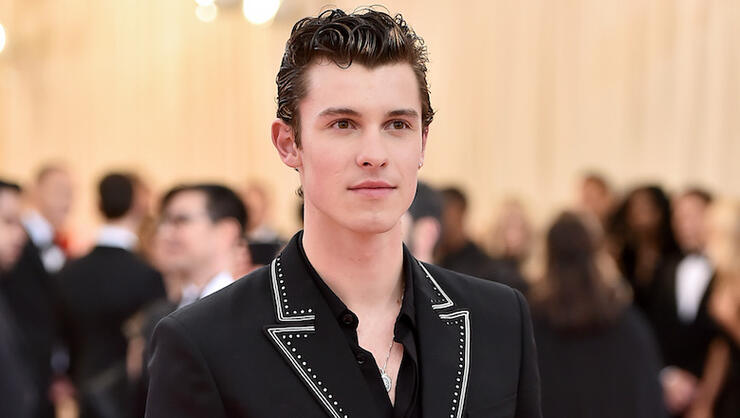 Shawn Mendes just dropped down to his drawers for Calvin Klein (again!), and we are not worthy.
The "Lost in Japan" singer-songwriter took off his shirt — and pants! — for the second time this year as part of the designer brand's new #MYCALVINS campaign, as evidenced on Mendes' Instagram account. Last night (May 8), the musician shared the first images from his hot new photoshoot in partnership with CK, which sees the Canadian baring his torso wearing nothing but CK undies, revealing his ridiculously chiseled abs in a black-and-white picture, and once more in a denim-inspired outfit.
"Thank you @calvinklein #MYTRUTH #MYCALVINSx," he wrote along with the set of smoking-hot pics. (No, Shawn, thank you!)
See the pictures below.
If you're anything like us, you're probably still drooling — and celebrities can relate.
Demi Lovato replied with a string of straight fire emojis. "I would have loved to comment on this, but my Fruit of the Loom contract prevents me from doing so. #fotlpartner," quipped John Mayer.
"Mytruth - Shawn could run me over with a zamboni and I'd say thank you," wrote YouTube star Manny MUA. "I suddenly don't know how to act," added social media pop star Jackson Krecioch. (Our dilemma, exactly.)
Mendes' first CK ad of the year unveiled in February, and earlier this week, the crooner, who recently shared a new single called "If I Can't Have You," cited The 1975's Matt Healy as the inspiration behind the song, and expressed his gratitude by gifting the frontman a special item of memorabilia from the iconic shoot: his actual Calvin Klein underwear!
Kendall Jenner, Troye Sivan, Billie Eilish, ASAP Rocky and To All the Boys I've Loved Before heartthrob Noah Centineo are also featured in the newest CK campaign.
See more relatable reactions to Mendes' CK advert below.
Chat About Shawn Mendes Drops His Pants For Calvin Klein (AGAIN), Breaks The Internet