Luke Bryan Remembers Playing For Tips In Nashville
By Lauryn Snapp
May 10, 2019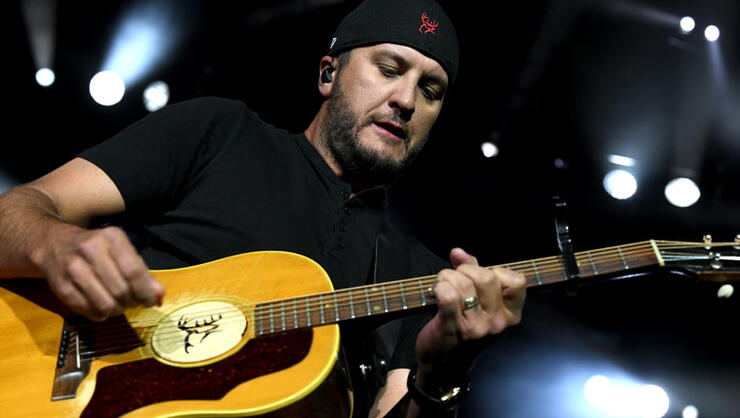 Can you imagine seeing Luke Bryan busking on the side of the street? Well, that's exactly how it started for Luke when he made a move to Nashville.
In a recent interview with Cody Alan, Luke reminisced about the first time he played Nashville. Based on his memory, it wasn't as sexy or thrilling as playing a huge arena show. Actually, it was honkytonks and street corners.
"Right when I moved to Nashville, I sat on the corner at Legends and played an old acoustic guitar," shared Luke. "A grand ole opry bus pulled up, some people came in and tipped me $100 bucks, and I thought I had won the lottery. That was amazing."
Fast forward, Luke has now found himself rocking sold-out arena shows across the US on his, 'Sunset Repeat Tour.' The country superstar has also announced that he will wrap his massive trek with a date at Ford Field in Detroit on Oct. 25. This will mark Luke's 4th consecutive tour close at the home of the Detroit Lions.
"I love a good family tradition, and this has become one!" Bryan says in a press release. "Wrapping up my tour for the fourth time at Ford Field is seriously unbelievable. This crowd brings so much energy and a big party, and I can't wait to get back there."
Talk about going from barrooms to the big time! See Luke's tour updates and music news by visiting www.LukeBryan.com.
Watch for more artist exclusive news on Cody Alan's IGTV channel by clicking HERE.
Photo Credit: Getty Images.
Chat About Luke Bryan Remembers Playing For Tips In Nashville