'Game Of Thrones' Suffers Another Embarrassing Editing Mistake
By Dave Basner
May 13, 2019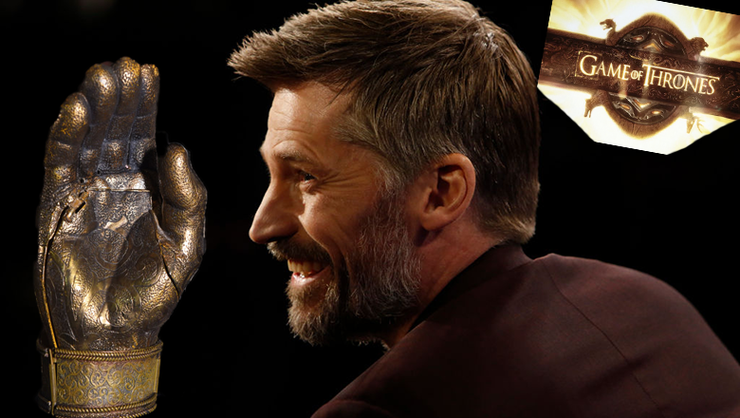 Last week, viewers of Game Of Thrones caught something that no one else on the production team did - a modern-day coffee cup sitting in front of "Daenerys Targaryen." The Internet couldn't stop talking about the editing gaffe, so one would think that everything would go smoothly this week and that the makers of the show would double and triple check to ensure there were no errors. However, they missed something and once again, the hit HBO series' eagle-eyed fans didn't. (Spoilers ahead!)
In what is likely "Jaime Lannister's" final scene on the show, he hugs his sister, "Cersei," just before her palace collapses on them. In a promo image HBO released from the scene, the incredibly close siblings tightly hold each other, with their arms wrapped around one another. The only problem is that "Jaime" lost part of his arm and an entire hand back in season three and had it replaced by an unwieldy gold-plated prosthetic, a prosthetic that isn't seen in the pic - instead it's "Jaime's" real hand, which seems to have magically grown back.
The show caught on to the mistake and edited out the hand from the TV version, but fans were already, well, up in arms about it, angrily tweeting at the show's producers, accusing them of no longer caring about the show.
As yet, the producers have not responded to this latest error.
Photo: Getty Images
Chat About 'Game Of Thrones' Suffers Another Embarrassing Editing Mistake