Vampire Weekend Score Third No. 1 Album With 'Father Of The Bride'
By Paris Close
May 13, 2019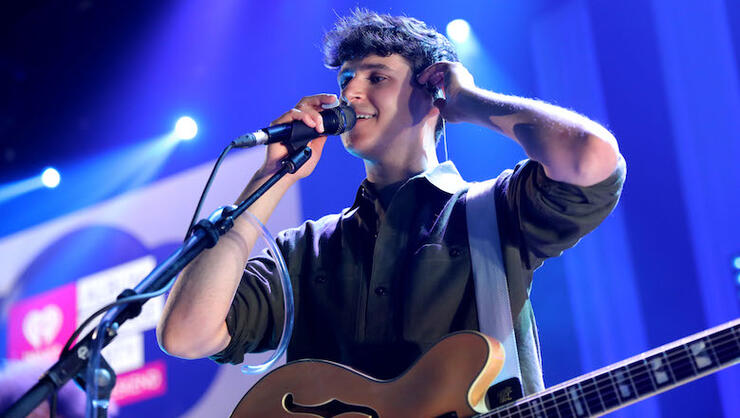 Vampire Weekend just bagged their third number-one album.
The group's latest effort, Father of the Bride, topped the Billboard 200 Chart in its first week of release, according to Billboard. Per a report Nielsen Music on Sunday (May 12), Vampire Weekend's latest album earned the largest turnout for any rock album of 2019 so far, with 138,000 equivalent album units sold in the week ending May 9 — 119,00 of that count being attributed to album sales.
The band's first release in six years, Father of the Bride, which arrived on May 3 via Spring Snow/Columbia Records, will see its top spot on the May 18-dated chart on Tuesday (May 14). Still, the achievement seems par for the course for the NY-based rockers, whose number-one continues after the release of their previous chart-topping albums, 2010's Contra and 2013's Modern Vampires of the City.
Vampire Weekend celebrated the arrival of their fourth studio album at the iHeartRadio Theater in Los Angeles over the weekend, where they played previously-released jams "Harmony Hall" and 2021" from the 18-track double album.
At the event, frontman Ezra Koenig opened up about the six years the group took making the album and whether they worried if the final product would meet fans' expectations during a one-hour live broadcast with iHeartRadio.
"I think we've always had a good sense of humor about that," Koenig explained. "One way that I put it is, we'd already accomplished some of our wildest dreams by the time the first album came out. From there on, it's always felt like icing on the cake, so what's the worst that could happen?"
Chat About Vampire Weekend Score Third No. 1 Album With 'Father Of The Bride'