Maluma's 'Passionate' Kiss With His Mother Draws Mixed Reactions From Fans
By Paris Close
May 14, 2019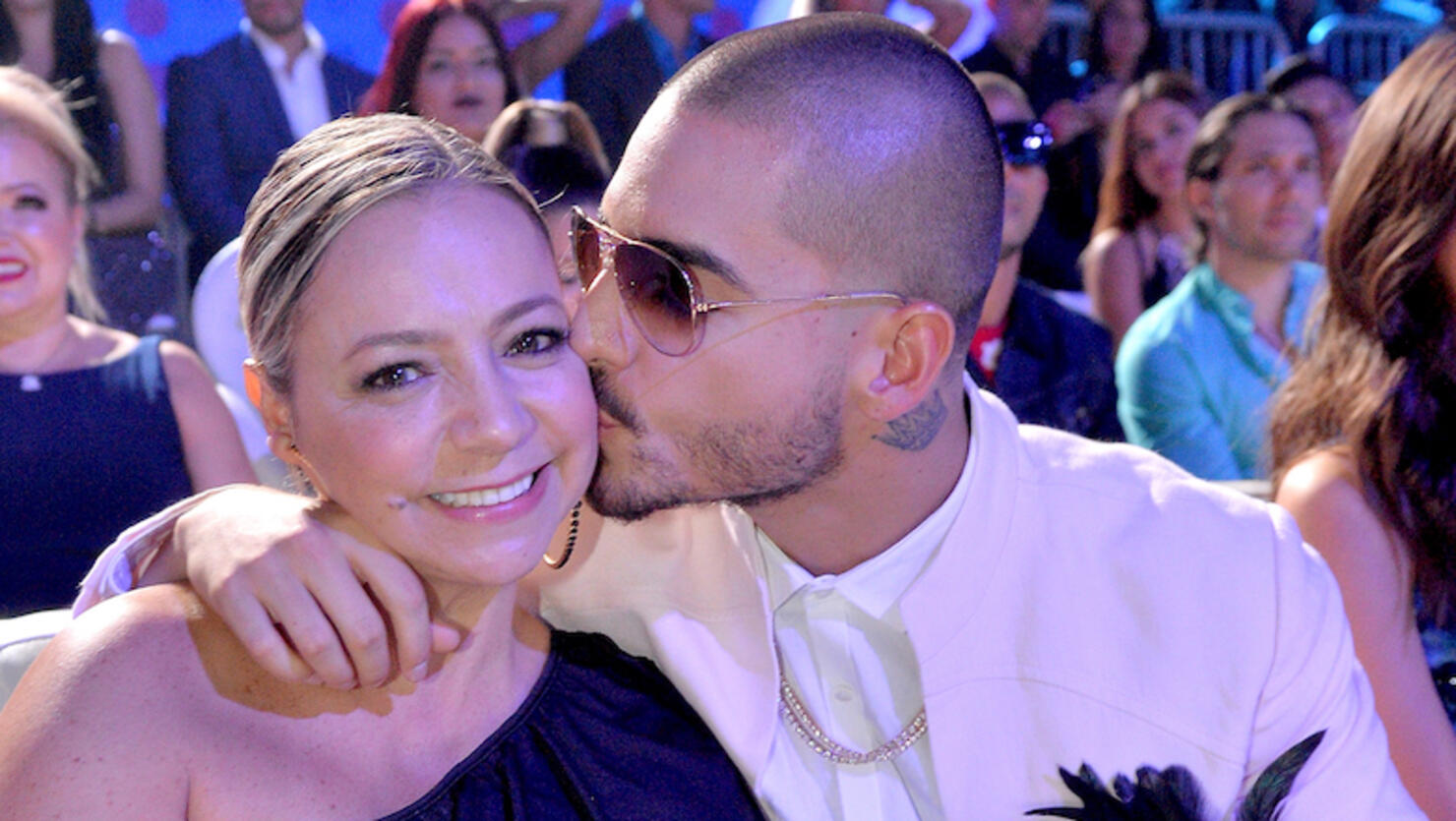 Some Maluma fans have mixed feelings about the way he kissed his mother on Mother's Day, but the singer's rep says it's nothing like what critics are making it out to be.
The "HP" artist, who hails from Columbia, posted a photo on Instagram of him kissing his mother Marlli Arias on the lips, cupping her face in his hands while doing so. "Feliz día amor de mi vida, FELIZ DÍA MADRE," Maluma captioned the affectionate image, which translates to "Happy day love of my life, Happy Mother's Day."
Despite the innocuous nature of Maluma's gesture, fans were quick to sound off about the "weird" and overly "passionate" smooch he gave his mom.
"Idk about that kiss w/ Maluma & his mom s— was way too passionate," one suspicious user tweeted, while another added: "There's no reason Maluma should have kissed his mom like that but since he's famous y'all gonna let it slide right?"
See the pic below.
Unfortunately, this display of mother-son affection became so controversial that Maluma's rep had to inform critics that the gesture is very common in Columbian culture.
"The beautiful thing is that he has been accepted in the American music market with open arms, and I think, now, where we are in this world with music, it's really global. Now people are going to be able to see different sides of our culture in different ways," the rep told PEOPLE in a statement.
"It's normal in Latin culture especially if you're the only son or the baby of the house," they added. "It's affection and a form of respect. He's open about who he is and his cultural values, this is just part of it."
Other commenters agreed, and saw "Nothing wrong with this innocent kiss."
Maluma, thankfully, has not paid his detractors any mind with a response.
Photo: Getty Images