Taylor Swift Credits Dixie Chicks Trio For Helping Her To 'Think Bigger'
By Lauryn Snapp
May 15, 2019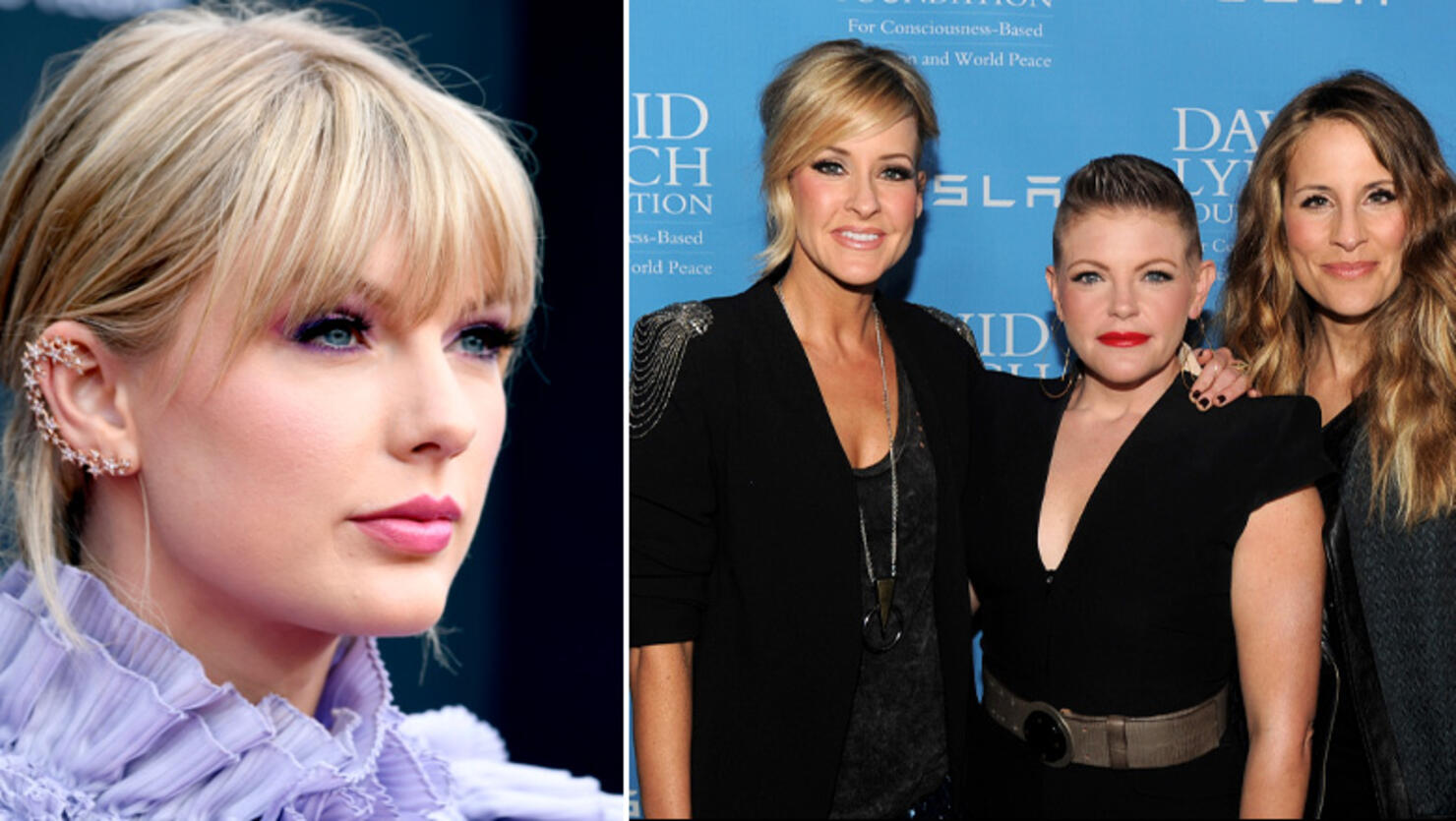 The "There's Your Trouble," singing trio the Dixie Chicks help Taylor Swift find solutions.
Global superstar, Taylor Swift leaned back into her country roots for inspiration and credits the Dixie Chicks for helping to influence her to "Think Bigger." Their inspiration was career enhancing from early on and most recently notated when Taylor set out to record her seventh studio album.
"The Dixie Chicks were making such interesting music and doing it in such an unapologetically feminine, imaginative way," Swift told Entertainment Weekly. "I was very inspired by the album 'Fly' and the aesthetics because it was very clear they had really put a lot into the artwork. And so, it got my brain thinking bigger in terms of, you know, you make an album, but then you can choose an entire look and color palette and aesthetic and symbolism and imagery and backstories — that you can really make an album even more of an experience if you so choose."
Taylor, who is known for being crafty, creative, and launching flawless marketing campaigns, also credits Drake, Ciara, Lana Del Rey, and Alanis Morissette for her overall craft.
"I love the idea of a confessional songwriter, what Alanis Morissette was doing back in the '90s [where] she's just unafraid of expressing raw emotion," Swift continued to share with Entertainment Weekly. "That was really inspiring to me. We're constantly moving further away step by step from the old, horrendous mindset that when a man shares his emotions, it's brave. But when a woman shares her emotions, she's oversharing. I think that the more women that tell their stories in an unapologetic, detailed, honest way, the better off we are."
Taylor recently turned radio dials up with her latest single, "Me" which includes a dynamic duet with Panic! At The Disco's Brandon Urie. The catchy single celebrates individuality and praises uniqueness and has earned the applause from some of country music's biggest stars, like Keith Urban, Kelsea Ballerini, Cassadee Pope.
Photo Credit: Getty Images.