Luke Bryan Brings Jason Aldean To Mexico For 'Crash My Playa' 2020
By Lauryn Snapp
May 16, 2019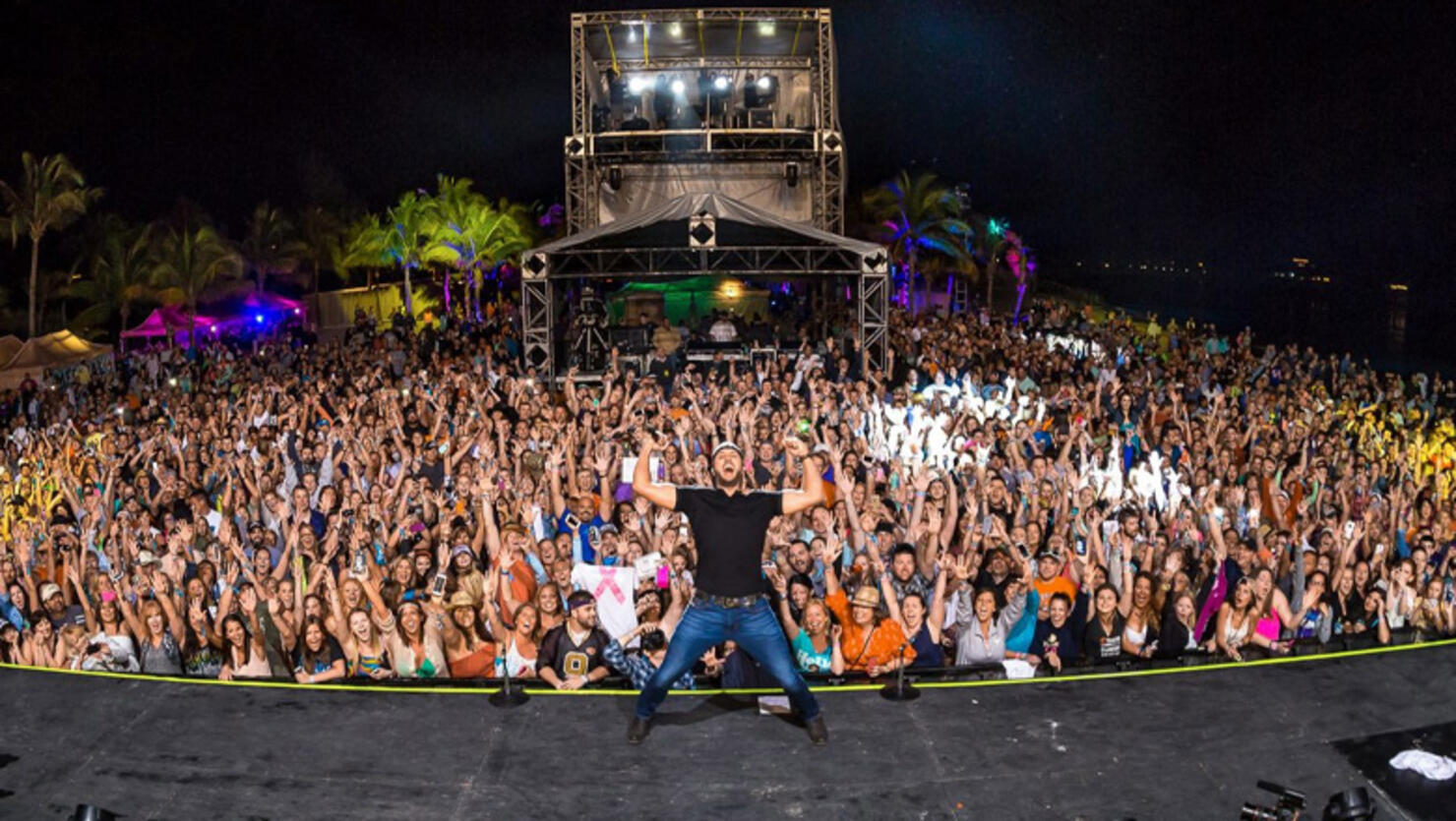 2020 is coming into focus with the announcement that Luke Bryan's 'Crash My Playa' will be returning for another year!
Luke will headline the two-night, all-inclusive, Caribbean concert event alongside, Jason Aldean who will be making his debut appearance on the festival lineup. An additional headliner, as well as, special guests are expected to be announced in the coming months.
"I'm so appreciative that the fans have shown up and supported this destination concert weekend," shared Luke in a press statement. "To have one of my best friends Jason join us this year means it's about to be epic!"
CID CEO, Dan Berkowitz shared his excitement with press saying, "We are so excited to introduce you to our new home, the Moon Palace. We are so grateful to the Crash My Playa community for the five years of magic we've created together, and with our new home comes new opportunities to take it to the next level for year six. We will see you on the beach at the Moon Palace!"
Watch the video below and gear up for fun in the sun.
Date: January 22-25
Location: Moon Place. (Riviera Cancun region of Mexico.)
Tickets: Tickets go on sale Wednesday, May 22 at 1pm ET at www.crashmyplaya.com
Previous 'Crash My Playa' guests and Citi® cardmembers, the official presale credit card for 'Crash My Playa,' will have access to purchase all-inclusive packages during the Citi presale Monday, May 20 at 1PM ET until Wednesday, May 22 at Noon ET through Citi's Private Pass Program at www.citientertainment.com. Members of Luke's fan club and Luke's fan app will have access to pre-sale packages on Tuesday, May 21 at 1PM ET via a personalized code atwww.crashmyplaya.com.
Photo Credit: Getty Images.