The Black Keys Poke Fun Of Rumored Animosity In 'Go' Video
By Katrina Nattress
May 16, 2019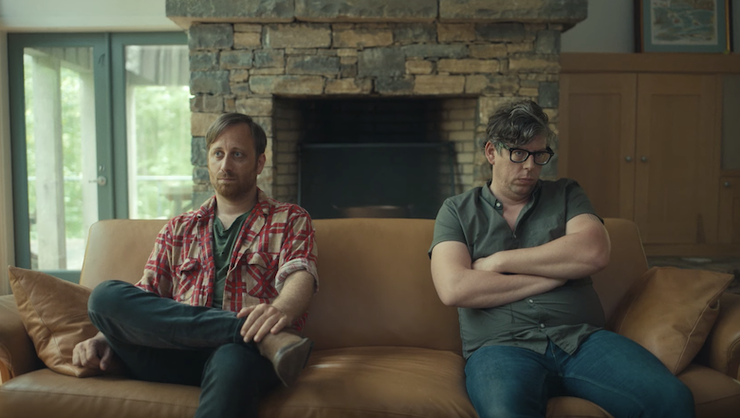 During The Black Keys' five-year hiatus, rumored began to circulate: Did Dan Auerbach and Patrick Carney hate each other? Did the band break up? Clearly, they're still together, as they recently announced a new album and massive tour; however, the rock duo decided to poke fun at the media' depiction of them in their new video for "Go." Their first video in five years begins with Auerbach and Carney begrudgingly sitting in a therapist's office, where the doctor begs them to talk. When they don't, he warned them they weren't going to like the next step of mediation.
Cut to Happy Trails Intentional Community & Spiritual Retreat. The band members still aren't getting along, and tensions heighten as they're forced to spend time together. That is, until they sip on some hallucinogenic tea.
Watch the hilarious video below.
"It was great making this video with Bryan [Schlam, director], particularly because it was filmed at the very type of place it is making fun of," Carney says in a statement, referring to the spiritual retreat. Auerbach jokes, "The video was fun, but we still haven't spoken."
"Go" is the band's third offering off their upcoming album Let's Rock, which is slated for a June 28 release. It follows lead single "Lo/Hi" and "Eagle Birds."
Photo: YouTube
Chat About The Black Keys Poke Fun Of Rumored Animosity In 'Go' Video