Cardi B Issues Stern Warning To Fans: 'Stop Talking About My Family'
By Peyton Blakemore
May 17, 2019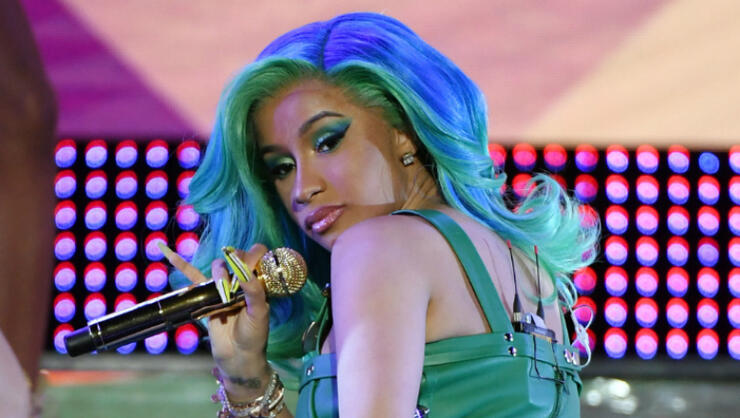 Cardi B is used to being criticized, but she's not down with so-called fans speaking negative about her family.
On Thursday (May 16), the "Clout" rapper took to Instagram Live to set a few things straight after she discovered a number of fan pages dedicated to her had been speaking poorly about a few of her family members.
"Dear, fan pages," she began. "I am so thankful that I have people that love me, that follow-up with my life, that always support me, my music, my looks, and everything. And I talk to a lot of fan pages because they love me so much." However, she said some of these pages have been talking "hella crazy" about the people she loves, including her sister Hennessy Carolina, and she was not going to put up with it.
"No, you cannot talk about my sister," she said. "I would go to jail for my sister, I would die for my sister, I would take a bullet for my sister. So nobody could talk about my sister. I could be best friends with somebody for 100 years. Once they say something slick about my sister, you're getting cut the f**k off, period."
Next on her list to defend was her publicist, Patience, who she's spoken in defense of a number of times before. "Nobody can talk about Patience," she added, before adding her husband Offset to the list. "Nobody can talk about my husband either. I understand that some people feel some type of way about the drama that I have with Offset. However, that's my husband and that's my child's father. My daughter loves her dad, so I know she would fight for her dad, but she can't 'cause she's a baby so I will fight for her dad. Nobody can talk no crazy sh*t about my baby's father."
The 26-year-old rapper continued, "I appreciate my fans and everything, I love them. Y'all can talk about how I look, how I'm crazy, if y'all don't like a song [...] Y'all can talk anything about me [but] keep my family out of it." Cardi concluded her PSA, saying, "I got a lot of love for y'all, but my family comes first [...] Please don't talk about my family. I don't play that sh*t."
Photo: Getty Images
Chat About Cardi B Issues Stern Warning To Fans: 'Stop Talking About My Family'