Woodstock 50 Back On Track After Signing New Investor
By Andrew Magnotta @AndrewMagnotta
May 17, 2019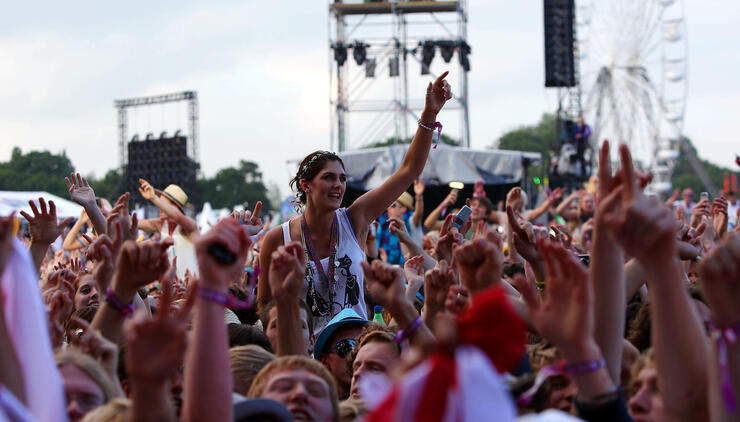 It appears Woodstock 50 has weathered the worst of the storm in its fight to become a reality.
After a number of delays this winter and just days after the New York Supreme court ruled in favor of the festival, that a former investor had no right to unilaterally cancel the festival, the organizers have reportedly secured a new source of funding.
TMZ reported Friday that investment bank Oppenheimer & Co. would put up the cash to help Woodstock co-creator Michael Lang complete realize the golden anniversary to the groundbreaking outdoor concert he co-created in 1969.
Lang and his partners projected confidence throughout their legal battle that Woodstock 50 would happen as scheduled, August 16 - 18 in Watkins Glen, NY. On Thursday, Lang and organizer Gregory Peck told Q104.3 New York that they had new investors and production partners in the wings, waiting for the court's ruling to clear the way so the show could go on.
Lang added in the Q104.3 interview that the public should know when tickets to Woodstock 50 will go on sale by the end of next week.
All the investors that we've been talking with who are ready to close our arrangements have been waiting for this as well," he said. "We just have to move everything very quickly."
Peck downplayed concerns about Woodstock 50's permits, saying that because the production company is different now, the forms have to be changed. He added that it's merely an "administrative matter."
Woodstock has also thanked fans who have been rooting for the festival's success and the artists on the bill for bearing with the festival.
Photo: Getty Images