Woodstock 50 Promoter Says Former Investor Tried To "Kill" Festival
By Andrew Magnotta @AndrewMagnotta
May 7, 2019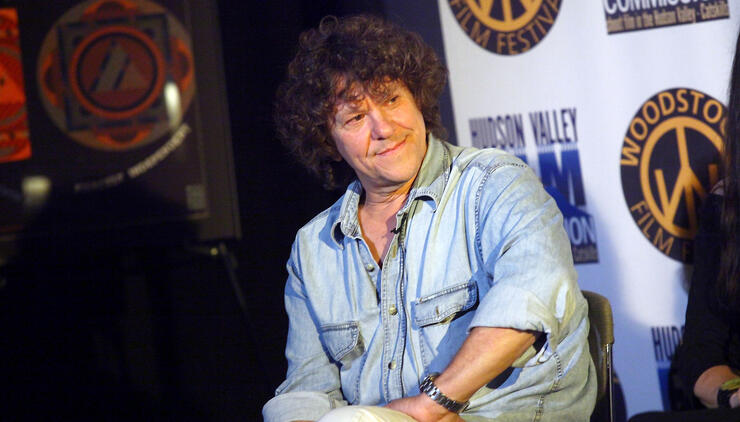 Woodstock Festival co-creator Michael Lang is ramping up his legal fight against his former investor, Dentsu Aegis Network, accusing company of several illegal acts and of trying to "suffocate" the anniversary event because it determined the event would not make as much money as it had hoped.
Rumors of roadblocks in the planning of Woodstock 50 came to a head last week when Dentsu announced it was terminating its partnership with Lang's company and claiming the festival was canceled.
Lang quickly fired back, asserting that the festival is not canceled, and will still take place as advertised, August 16 - 18, at Watkins Glen International Speedway in New York State. He followed up by hiring a high-powered New York City-based law firm to represent him in potential litigation against Dentsu.
In a lengthy letter to Dentsu, obtained by Rolling Stone, Lang says he holds the Japanese firm responsible for sabotaging the Woodstock 50 rollout, claiming Dentsu's investment arm, Amplifi Live, "illegally swept approximately $17 million from the festival bank account, leaving [Woodstock] in peril."
Dentsu said Tuesday night that it was simply recuperating money it put in as a festival partner.
Lang adds that he noticed several red flags from the beginning of his relationship with Dentsu, noting that "corporations are not always the right match for certain creative endeavors." But after being convinced of Dentsu's good faith by the company's chief commercial officer and being assured the company would not interfere with planning Woodstock 50, Lang signed up.
He says that after obtaining all the necessary permits for Woodstock 50 and getting approval by the New York State to sell tickets, Dentsu blocked the ticket sale "for no apparent reason."
Rolling Stone notes that a New York State Department of Health spokesperson told the publication last week that "no permit has been issued for the festival," and that the application is being held as the future of the event is determined.
Lang continued, asserting Dentsu failed to sell sponsorships for Woodstock 50, and that plans by his own team to "improve the economics" of the site were ignored. Then came Dentsu's April 29 announcement that it was canceling the event, which Lang insists the investor had "no legal right to do."
He says he learned about Dentsu's intention to cancel the festival at the same time the media did. The company then began contacting Woodstock 50 stakeholders — many of whom Lang says are personal friends — and suggested they not do business with Lang.
Dentsu, which claimed last week that Woodstock 50 artists were no longer bound to their festival contracts, allegedly then dangled opportunities to some performers regarding the 2020 Summer Olympics in Tokyo, Lang says.
Lang concluded by reaffirming his intension to proceed with the festival, as originally planned.
Photo: Getty Images
Chat About Woodstock 50 Promoter Says Former Investor Tried To "Kill" Festival