Feds Say Kodak Black's Fingerprints, Gun, & More Link Him To Shooting
By Peyton Blakemore
May 20, 2019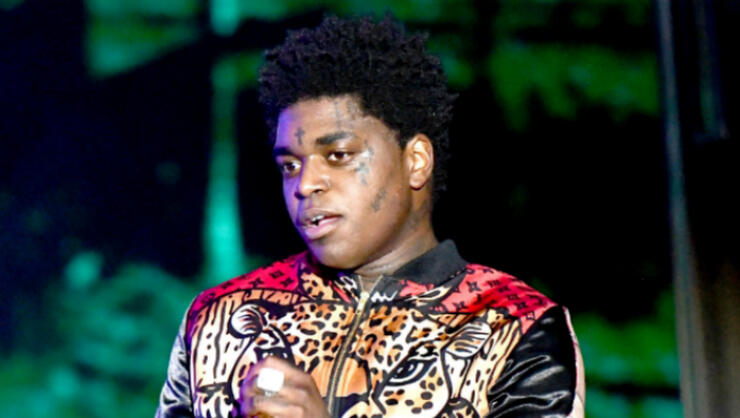 The Feds appear to have all the evidence they need to put Kodak Black behind bars.
As previously reported, the "Pimpin Ain't Eazy" rapper was arrested at Rolling Loud Festival earlier this month, and slapped with a two-count indictment (that could put him away for 10 years) after a grand jury found he made false statements to try and purchase firearms.
Now, in newly surfaced documents obtained by The Blast, Feds are accusing Kodak of using at least one of the illegal weapons in a March shooting. Prosecutors claim Kodak purchased three illegal guns in February and used one of them in a non-lethal shooting that involved a "rival rap artist." They reportedly found the weapon with his fingerprints at the scene of the crime.
"The gun left behind was the Sig MPXK9 pistol that Kodak had previously purchased, and a live round was lodged in the chamber after apparently jamming during the shooting. Police dusted the weapon for fingerprints, which came back as a positive match for Kodak. In addition to the fingerprints, witnesses described two vehicles leaving the scene of the shooting, one of them being identified as a Porsche Panamera," which investigators determined Kodak had rented, The Blast reports.
The Feds additionally claim to have witnesses that put Kodak at the scene of the crime.
Despite the alleged evidence, the South Florida rapper's attorney Bradford Cohen told TMZ he has not seen any report about Kodak's fingerprints being on any gun. He added, prosecutors admitted that the weapon found on at the scene was never fired. And in regards to the reported witnesses, Bradford said, "Witnesses came forward to us as well and stated they did not see Kodak Black at the scene that night."
Kodak, who is also facing up to 30 years in prison for an on-going sexually assault case, was granted a pre-trial release if he can post a $500k bond. However, the Feds are appealing the judges order and are asking the he is kept behind bars.
Photo: Getty Images
Chat About Feds Say Kodak Black's Fingerprints, Gun, & More Link Him To Shooting