Kelsea Ballerini Wraps Tour + Shares Clues To What Is Coming Next
By Lauryn Snapp
May 20, 2019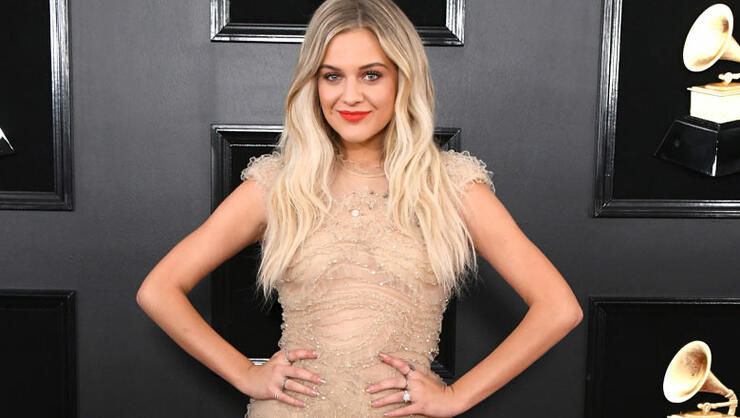 Time flies when you are having fun, and for Kelsea Ballerini, no truer words have been spoken!
Over the weekend, Kelsea wrapped her headlining tour, 'Miss Me Tour' with opener Brett Young. As the tour came to a close, Kelsea shared a sentimental post on Instagram, saying "And just like that the Miss Me More tour is over. Loved EVERY SECOND. thank you."
While Kelsea's tour fun may have ended, her spirits remained high on Friday (May 17) as she stepped onto the Grand Ole Opry stage for the first time as an official member. In a recent interview with Cody Alan, Kelsea shared that her induction to the Grand Ole Opry is still something that blows her mind.
"Wow! Crazy right?" says Kelsea referencing her induction night with Carrie Underwood. "It's the kind of moment that is really hard to even be present in because it's so out of body, especially having one of my biggest influences there to induct me was even crazier. And, singing with Carrie was amazing, and Keith Urban was there. All my family, friends, and team were there."
2019 seems to be laying a nice undertone for what's to come. New music is in the works for this songstress as she is working on her third album and trying some new things.
"I've been writing for it and I haven't ever taken the time to really write extra and try different things in the studio, so I have a couple of months this summer to really hook in and figure out what it's going to be, what the heart of it is and what it's going to say," Shared Kelsea in a statement with press "But we have, I think, the first couple of singles ready to go and I'm really excited."
RELATED: How Did Shania + Dolly Inspire Kelsea Ballerini For 'Miss Me More Tour'?
Do you like stories like these? Bookmark CMTCody.com and check back daily for updates from country music hottest artists and rising stars.
Photo Credit: Getty Images.
Chat About Kelsea Ballerini Wraps Tour + Shares Clues To What Is Coming Next