Emilia Clarke's Reaction To Shocking Last 'GoT' Scene: I Stand By Daenerys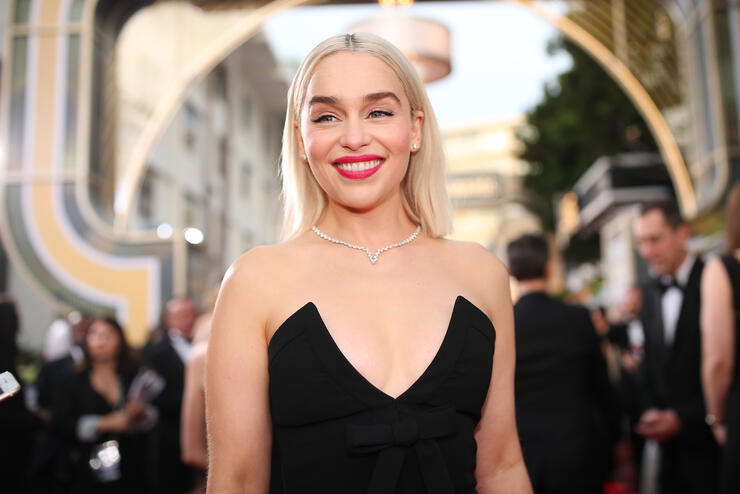 After eight seasons on HBO, Game of Thrones has finally come to an end. With over a million fans signing a petition to have the season re-done with "competent writers," it's safe to say the series finale was quite divisive. Not only do fans have mixed emotions about how the fantasy epic came to a close, the actors portraying the main characters do, as well.
Since the final episode aired on Sunday (May 19), Emilia Clarke has not tried to hide her true feelings about Daenerys' fate. So, how does she feel about Daenerys' tragic last scene? Well, it's complicated. Her initial reaction after reading the script two years ago was sadness. "I cried," Clarke told Entertainment Weekly. "And I went for a walk. I walked out of the house and took my keys and phone and walked back with blisters on my feet. I didn't come back for five hours. I'm like, 'How am I going to do this?'"
The next thing Clarke did after finding out Daenerys' fate? She called her mom. "I genuinely did this, and it's embarrassing and I'm going to admit it to you," the 32-year-old actress recalled. "I called my mom and—I read the scripts and I don't want to tell you what happens but can you just talk me off this ledge? It really messed me up.' And then I asked my mom and brother really weird questions. They were like: 'What are you asking us this for? What do you mean do I think Daenerys is a good person? Why are you asking us that question? Why do you care what people think of Daenerys? Are you okay?' And I'm all: 'I'm fine! … But is there anything Daenerys could do that would make you hate her?'"
While seeing Dany fall at the hands of Jon Snow was a difficult moment for Clarke, she thins that "after 10 years of working on this show, it's logical. Where else can she go? I tried to think what the ending will be. It's not like she's suddenly going to go, 'Okay, I'm gonna put a kettle on and put cookies in the oven and we'll just sit down and have a lovely time and pop a few kids out.' That was never going to happen. She's a Targaryen."
"I thought she was going to die," she continued. "I feel very taken care of as a character in that sense. It's a very beautiful and touching ending. Hopefully, what you'll see in that last moment as she's dying is: There's the vulnerability — there's the little girl you met in season 1. See?She's right there. And now, she's not there anymore…"
Despite all of her complicated feelings about how things ended for Daenerys on Game of Thrones, Clarke said she will always "stand by Daenerys. I stand by her! I can't not."
What did you think Daenerys' fate in the final episode of Game of Thrones?
Photo: Getty
Chat About Emilia Clarke's Reaction To Shocking Last 'GoT' Scene: I Stand By Daenerys