Millie Bobby Brown Recalls 'Soul-Breaking' Experience Being Bullied
By Paris Close
May 21, 2019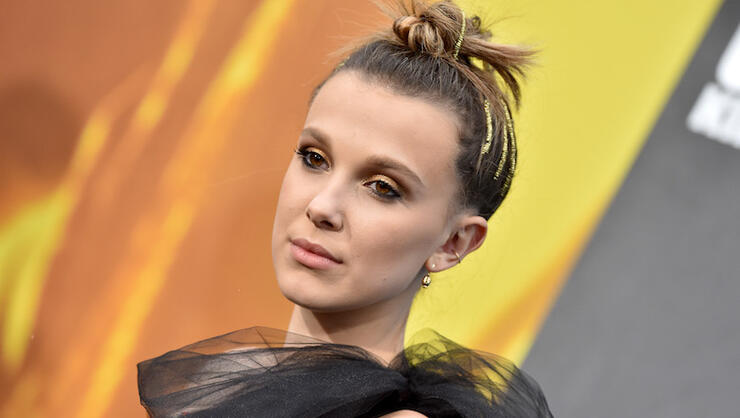 Millie Bobby Brown is raising her voice against bullying.
For Glamour UK's inaugural Activism issue, launching digitally this month, the 15-year-old Stranger Things actress shared a heart-breaking account to actor Orlando Bloom about her experience with being bullied when was younger.
"I was bullied at school back in England. So, it's extremely important for me to speak out against bullying," the star expressed. "I actually switched schools because of it. It created a lot of anxiety and issues that I still deal with today. I have dealt with situations both in real life and online that are soul-breaking and it genuinely hurts reading some of the things people have said."
Yet Brown, whose place in the spotlight makes her subjected to even more attention, says she finds haven in the positivity she receives from fans and followers. "Being in this industry we have become so aware of negativity and it's made me appreciate the love so much more," she added. "People receive so much love on social media and then only focus on the hate."
Earlier this year, the star was embroiled in a brief controversy after she unwittingly defended a problematic character on the Netflix show You. Aside from that, Brown has been maintaining her cool on her social platforms.
That's probably due to the fact that she's too booked to be bothered, what with the hype of Stranger Things Season 3 premiering this summer and her new movie, Godzilla: King of the Monsters, only a week away from its premiere.
Chat About Millie Bobby Brown Recalls 'Soul-Breaking' Experience Being Bullied