Revisit The Commercial For Blink-182's 'Take Off Your Pants And Jacket'
By Katrina Nattress
May 22, 2019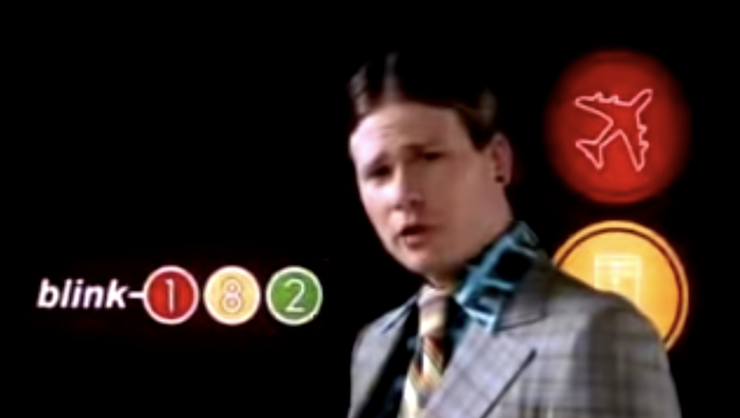 We're not sure why this old TV commercial for blink-182's Take Off Your Pants and Jacket has randomly resurfaced, but we're happy that it did. Though rarely do you see albums being promoted on television these days, it was common practice back in the early aughts when the trio released their fourth album, and they took advantage of it to sell their ridiculous brand of pop punk music.
In the clip we see Mark Hoppus, a forlorn proctologist with tummy problems, and Tom DeLonge, a suited "expert" who knows just what will cure the sick doctor. "Blink-182, now with 50 percent better songs," he declares before explaining the medicine is a suppository that's directed to be taken 14 times daily and is "fun to put in, and fun to use."
We then see Dr. Hoppus snap on a latex glove (an homage to Enema of the State) while a frightened Travis Bark lays facedown on an examination table, terrified of where that gloved hand is about to go. Watch the hilarious commercial below.
Chat About Revisit The Commercial For Blink-182's 'Take Off Your Pants And Jacket'