Tom DeLonge Says He Plans On Reuniting With Blink-182 'In The Future'
By Katrina Nattress
May 16, 2019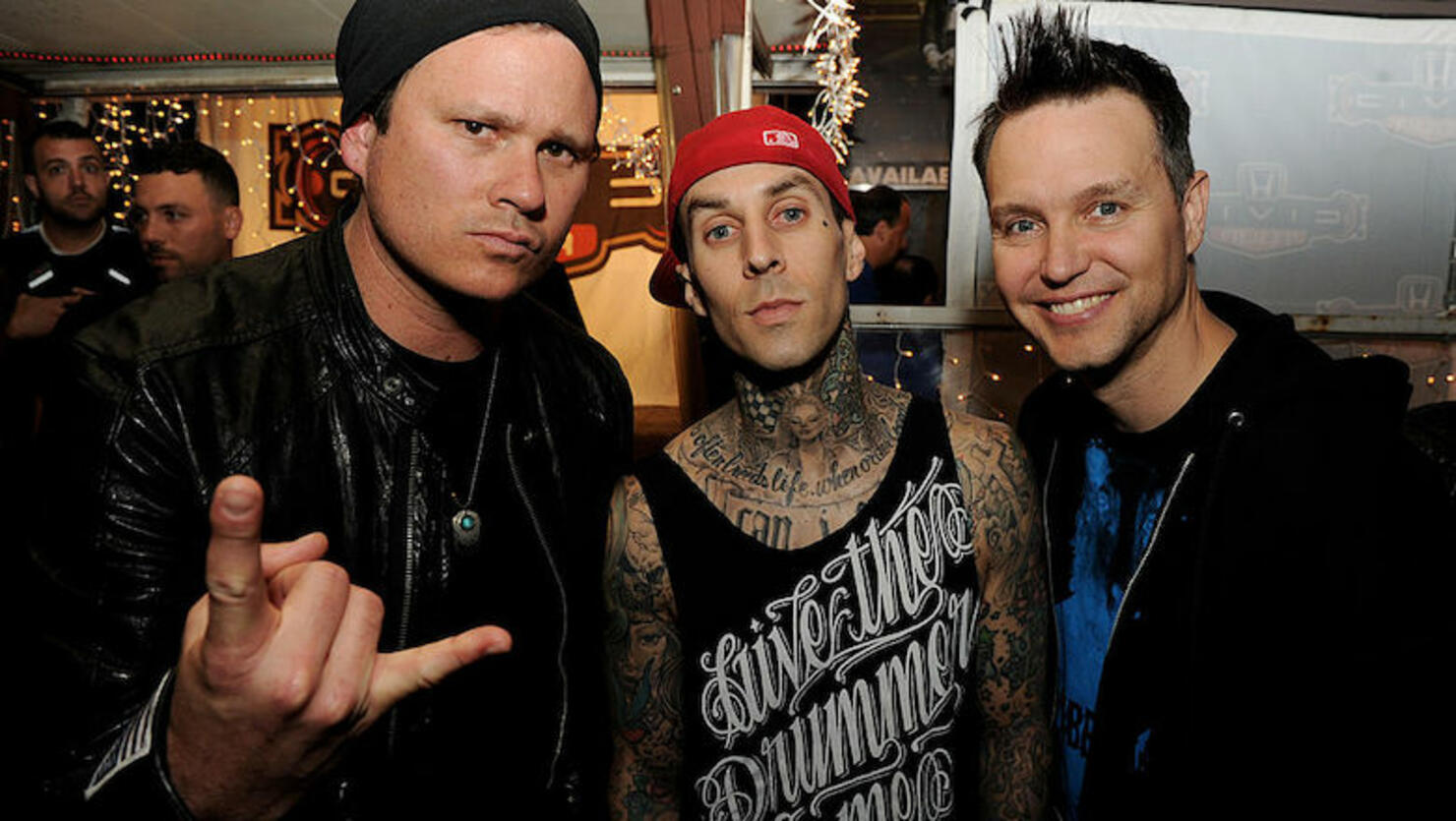 As time continues to pass since Tom DeLonge's departure from blink-182 at the end of 2014, it's becoming more and more clear why he left. He's since founded a UFO research firm, To The Stars Academy of Arts & Science and has been hard at work producing docuseries for the History channel and getting graphic novels adapted into television series. He's also working on new music with his other project, Angels & Airwaves. Simply put, blink wasn't his priority anymore. He needed to pursue his other passions. But that doesn't mean he's never reuniting with Mark Hoppus and Travis Barker. During an interview with Kerrang!, DeLonge discussed his thoughts about reuniting with his former band.
"I get it – trust me, I love blink and it's given me everything in my life," Tom says. "And, you know, I plan on doing it in the future. But right now there's just no way – I have way too much going on because Angels & Airwaves is a part of To The Stars, and that's why it works."
The 43-year-old also reflected on the journey that got him where he is now. "Breadcrumbs and baby steps got me here, and even when I left blink the first time, I dealt with a lot of losing my identity and people being angry with me," he recalled. "I had to rebuild who I am and what I want to do with my life, and the world didn't support it, really."
"I understand why, but then over time, they started to understand who I am and why I need to do the things I do," he continued. "They go, 'Okay, this guy is really into these big concepts and this anthemic, triumphant music,' and all that s***, and then they see me go and start my company and they go, 'Holy s***, he's really into space and these themes.' [Laughs] And I think what's happened now is people are realising that I know what I'm doing, I know what I'm going after, I know how to do it, and it's going to be wonderful when it all comes together."
For now, DeLonge has nothing but good things to say about his old band, and recently praised their new song "Blame It On My Youth."
Photo: Getty Images