Designer Rips Off Kurt Cobain T-Shirt, Charges $550 For It
By Katrina Nattress
May 22, 2019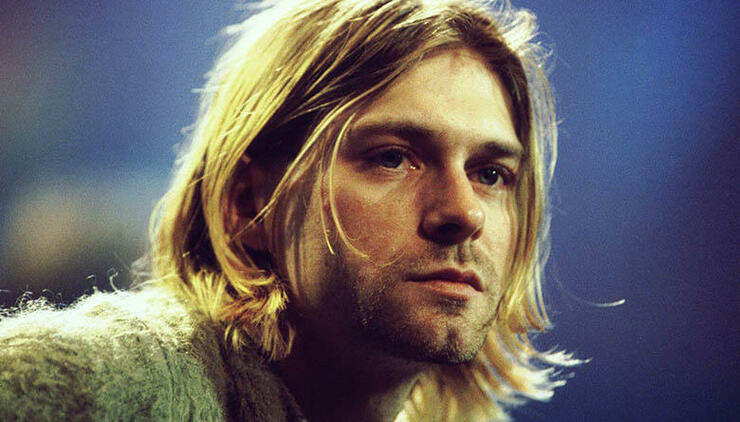 In April 1992 Nirvana graced the cover of Rolling Stone, and Kurt Cobain took the opportunity to protest by wearing a t-shirt that said "Corporate Magazines Still Suck."
Now, 27 years later, fashion designer Vetements is using that same slogan in the same font (with the addition of "A Lot" that shows the "A" written as the anarchist symbol) on an oversized t-shirt in their Anti-Social fall/winter 2019 — and charging $550 for it. Because nothing says "screw the man" like paying $550 for a t-shirt.
"In 1992, it was Mr. Kurt Cobain's way to thumb his nose at the establishment from the cover of Rolling Stone– 'Corporate magazines still suck' – and in 2019 it's Mr Demna Gvasalia's way of doing the same from the Vetements runway," reads the editors' notes. "This cotton-jersey T-shirt features the statement with an addition of an anarchist symbol, and was included in the 'Anti-Social' portion of the show."
We can only imagine what Cobain would think if he saw what came of his rebellious stance. Then again, a set list he wrote on a paper plate recently sold for $22k at auction. He probably wouldn't be too thrilled about that either.
Photo: Getty Images
Chat About Designer Rips Off Kurt Cobain T-Shirt, Charges $550 For It