Mac Miller's Unreleased Song 'Benji The Dog' Leaks: Hear It Now
By Paris Close
May 22, 2019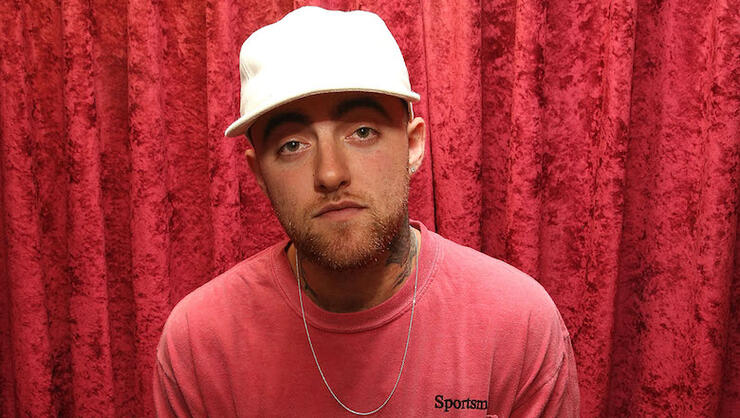 An unreleased Mac Miller song has surfaced online.
On Tuesday (May 21), the first posthumous sounds of the late rapper emerged in the form of a track titled "Benji the Dog." As of yet, however, its origins and whereabouts remain unknown.
According to Hypebeast, the tune allegedly samples from Valerie Simpson's 1972 record "Benjie" as well as actor David Schwimmer's lines from the 2016 TV show, The People V. OJ Simpson: American Crime Story, in which he says: "He's always gonna be the Juice." Although unconfirmed, fans speculate the track was recorded in 2015 and that Schwimmer's remark was added afterward.
These reports of "Benji the Dog" come eight months after Miller died at age 26 from an accidental overdose last September.
The track — which was revived on Twitter after it was cut from streaming on SoundCloud — contained lyrics that seemed to hit at Miller's troubles with substance abuse and addiction. "They told me, 'Don't make a promise you can't keep' / All the drugs in your system, you can't sleep / How many times you had to buy a Plan B / For a girl you never bring back home to meet your family," the emcee rhymes on the track.
A month after his death, a tribute concert was held at Los Angeles' Greek Theater, where musicians like Chance the Rapper, SZA, Earl Sweatshirt, Vince Staples, John Mayer, and Travis Scott performed in his honor.
Listen to Mac Miller's unreleased track "Benji the Dog" below.