Rihanna Opens Luxury Fenty Brand Pop-Up In Paris
By Lauren Crawford
May 23, 2019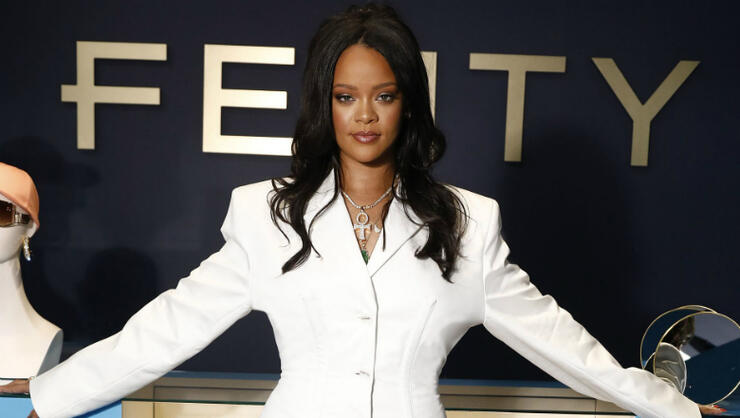 Fenty is here.
Rihanna has officially unveiled the first fashion designs of her very own Parisian luxury house. On Wednesday (May 23), the singer-turned-designer gave a preview of Fenty's forthcoming Paris pop-up shop, debuting her history-making collection.
"This is a moment in history," Rihanna told the crowd at the soft-opening of the pop-up store, via Billboard. "It's a big deal for me and my entire generation."
As fans know, Rihanna's Fenty label marks the first time a woman has created an original brand at LVMH (Moët Hennessy, Louis Vuitton— the world's largest luxury group) and the first time a woman of color has been at the top of an LVMH Maison (house). Rihanna's line is also the first new house created by the group since Christian Lacroix in 1987. And while the brand, which has been deemed the "first major house of the Instagram age," will be based in Paris, it will operate on a "See-Now-Wear-Now" model, allowing customers to purchase the ready-to-wear clothing digitally and receive them soon-after, forgoing the usual high-fashion waiting period/ seasonal previewed designs.
"[LVMH] were flexible enough to allow me to have a different perspective on the way I wanted to release things," Rihanna explained. "Coming from such a traditional background in fashion (as LVMH), you don't think there's another way that will work and they allowed me to do that."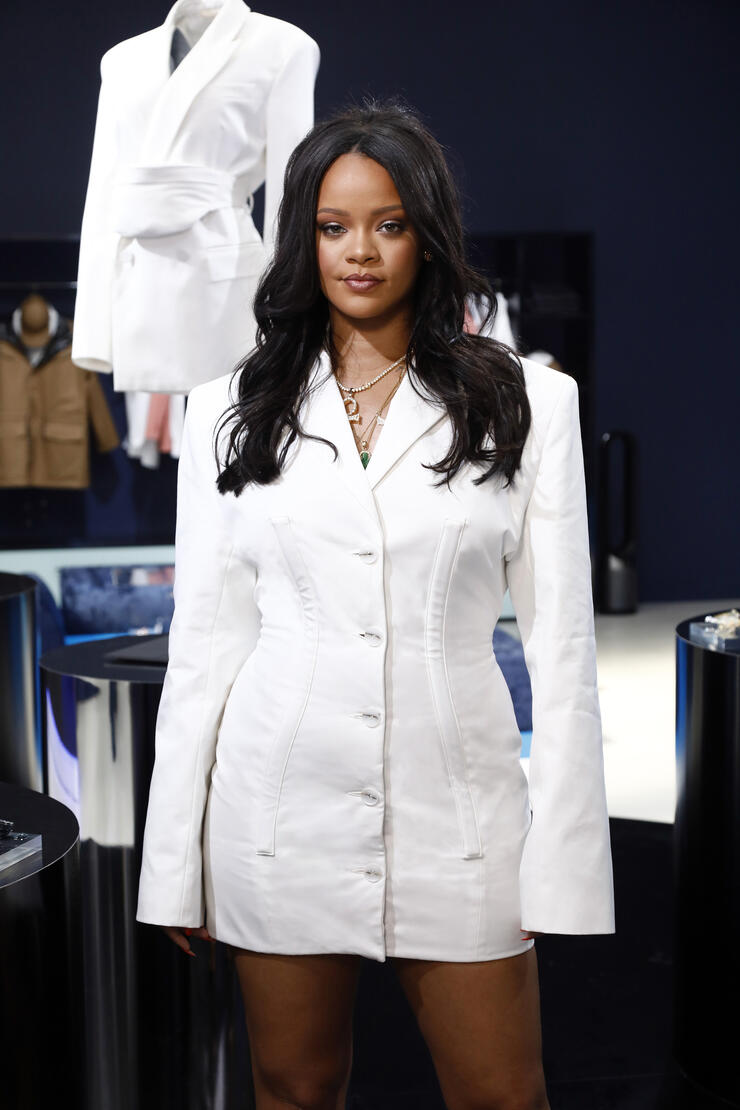 Fenty consists of ready-to-wear clothing, footwear, accessories, and eye-wear.
It will be available for purchase at Paris' Le Marais area on Friday (May 24) and will debut online May 29.
Photos: Getty Images
Chat About Rihanna Opens Luxury Fenty Brand Pop-Up In Paris