Ozzy Osbourne Is Taking CBD Oil To Deal With 'Terrible Pain' After Fall
By Hayden Brooks
May 27, 2019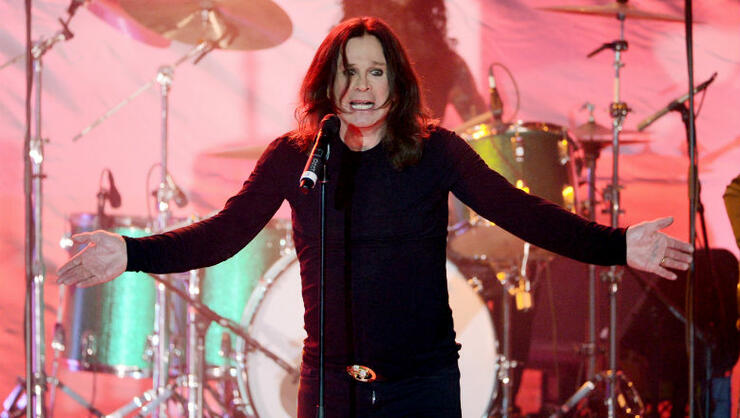 Ozzy Osbourne announced the reschedules dates for his "No More Tours 2" trek, which was postponed because of a fall in his Los Angeles home, and it seems the Prince of Darkness has CBD oil to partially credit for his current recovery.
Wife and manager Sharon recently appeared on U.K. talk show, Loose Women, where she discussed Ozzy's health in-detail. "(Ozzy's) had a really tough year, really. It started off with flu, which went to bronchitis, which went to pneumonia," she explained. "He was hospitalized. He came out, he was well on the road to recovery and he gets up in the middle of the night to go to the loo for his… and on the way back, he tripped up on the carpet that was under our bed and fell against the corner of the night table, which is made of mirror (glass) and he hit it at such a speed and (he was) taken to hospital."
Despite being in "terrible plan," Osbourne admitted that her husband just wants to get back on tour with his band. "Really the challenge is not his injuries, it's his state of mind to keep him positive and working," she added.
In the meantime, the rock icon has opted out of all painkillers and has turned to CBD oil to ease the discomfort. "He's off all of [painkillers]. He had to have it after he was operated on the last time. But now for pain, he has that CBD – or whatever it's called - and he's dealing with it that way," she continued.