Jonas Brothers To Detail Their Breakup In New Memoir 'Blood'
By Paris Close
May 28, 2019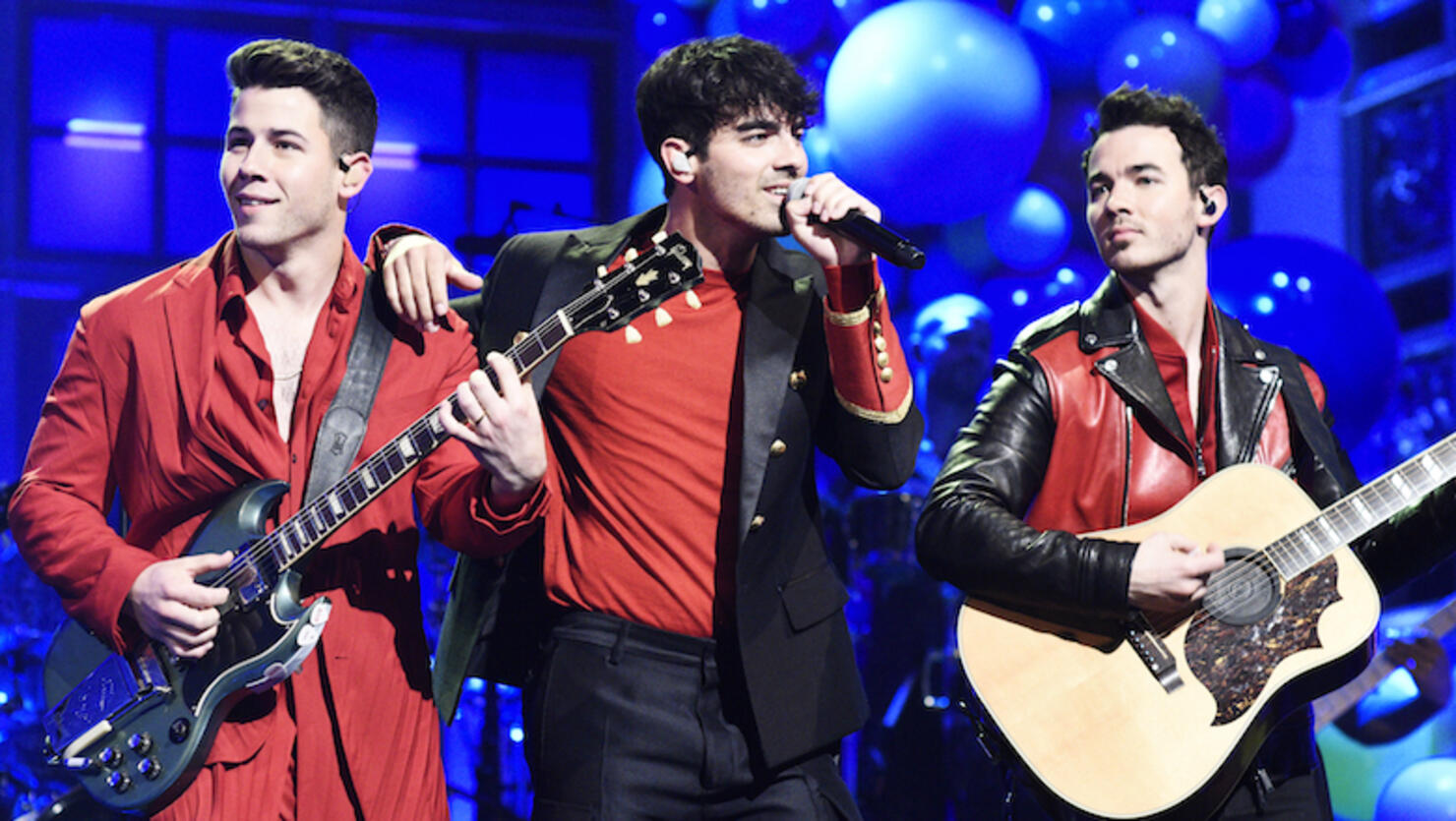 The Jonas Brothers are gonna be burnin' up bookshelves this fall!
The Grammy-nominated boy band — comprised of members Nick, Kevin, and Joe Jonas — took to social media on Tuesday (May 28) to announce their first memoir, Blood. The group's autobiography, slated for November 12 publication, comes in light of a freshly-inked book deal with Macmillan imprint Feiwel & Friends. Neil Strauss will co-author the brothers' forthcoming book which, according to The Hollywood Reporter, "will detail their origins as a band, their rise to stardom, the secrets behind their breakup and their recent return to the music scene."
"We're three brothers from New Jersey, and we were not supposed to be successful," said Joe in a press statement. "From record labels dropping us to our dad losing his job over us, this shouldn't have happened or lasted as long as it did. Yet here we are, more excited than ever, and we're so grateful and ready to tell the full story of the journey we've had as individuals, as artists, and as family."
The band's book deal is the latest in the musicians' streak of comeback projects since the group officially disbanded in 2013.
After marking their return to music after more than a decade this year, the Jonas Brothers dropped two smash singles — "Sucker" and "Cool" — and revealed their new album, titled Happiness Begins, would arrive June 7. To support their long-awaited LP, the brothers will embark on their "Happiness Begins" tour across 40 cities in North America, starting August 8. Apart from music, the members are also expected to premiere their brand-new documentary, Chasing Happiness, on Amazon Studios on June 4.
Photo: Getty Images