Ace Frehley Wonders If KISS Will Come Calling After Slow Ticket Sales
By Andrew Magnotta @AndrewMagnotta
May 30, 2019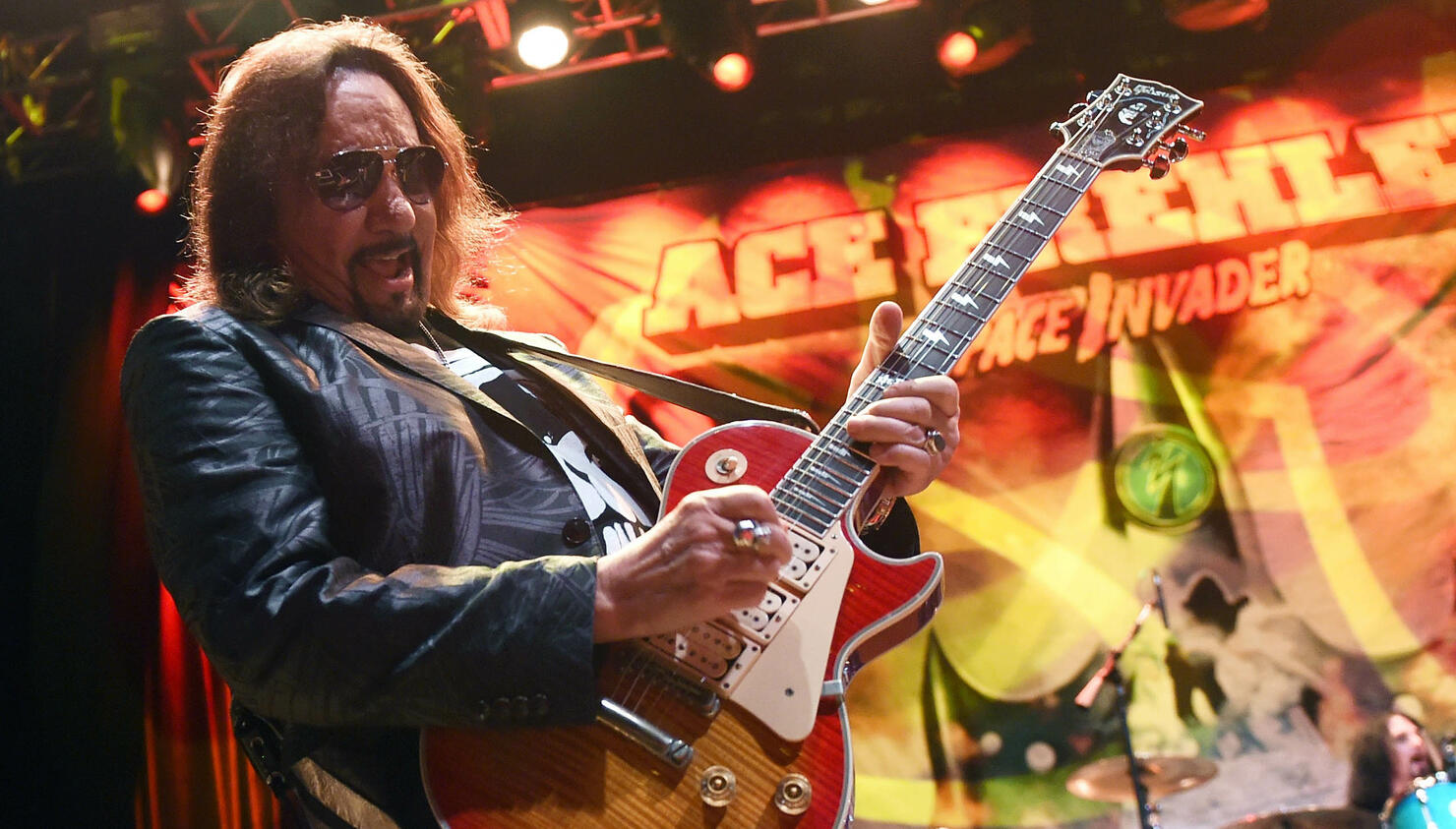 Ace Frehley says it's inexcusable that KISS couldn't sell out Madison Square Garden on the band's 'End of the Road' farewell tour.
New York is the town in which Kiss was formed and where each of its co-founders were raised, yet Billboard reports the band sold only about two-thirds of the available seats during its March stop at the World's Most Famous arena.
Frehley's pretty sure he knows the reason why Kiss might be struggling to sell tickets; he's been saying it for years — Paul Stanley, Gene Simmons and a couple imposters in his and Peter Criss's old costumes isn't the version of Kiss people want to see in 2019. And it's not the version of Kiss that should be saying goodbye to the band's loyal fans after all this time — at least in the opinion of Frehley and many others.
Frehley wants back in Kiss, and he doesn't care who knows it.
"When I was in the band, we used to do three nights [there]," Frehley said in a recent radio interview. "I don't understand. I've offered my services, and they just haven't made the decision to bring me back. And that's okay, because I'm having a lot of fun as a solo artist but also am concerned about the fans as well. I wanna give the fans the biggest bang for their buck, and they're not getting it at this juncture."
While lack of interest in certain markets is probably troubling to Stanley and Simmons, all things considered, the band remains a massive draw, having earned an estimated $50 million so far this year.
Frehley called out Kiss last fall for "testing the waters" for a reunion by suggesting former members of the band would return for the 'End of the Road' tour. But instead, he says, Kiss trotted out the same old lineup and set list the band has been playing for 15 years.
Kiss is currently on tour in Europe and in the U.K. The next North American leg of the band's tour begins in August. Get all the tour dates here.
Frehley has a handful of tour dates booked over the summer. See them all here.
Photo: Getty Images