Nikki Sixx Says KISS Should Bring Back Ace Frehley for Final Tour
By Andrew Magnotta @andrewmagnotta
January 28, 2019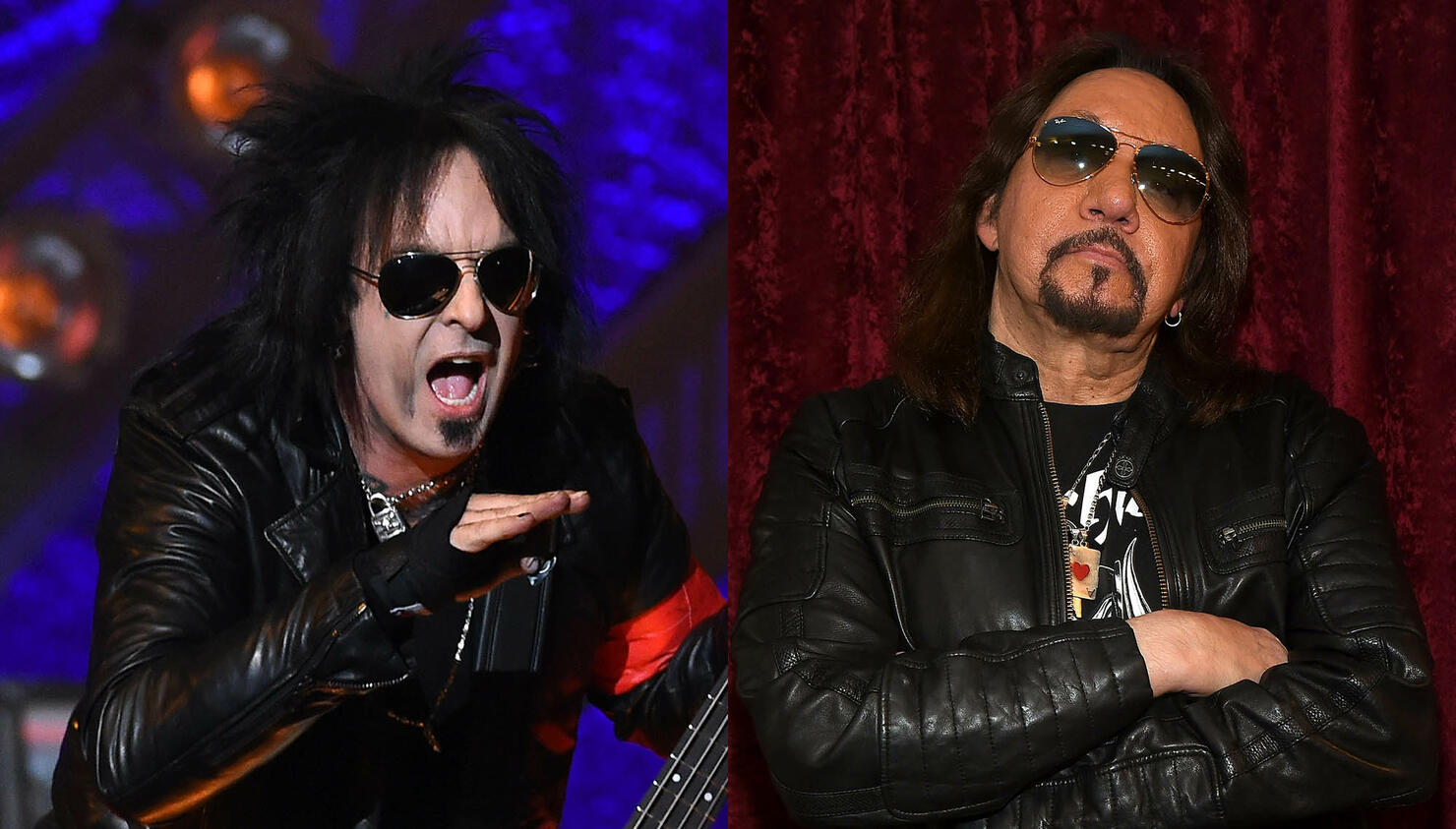 Mötley Crüe bassist NikkI Sixx thinks KISS is missing out by not having co-founding guitarist Ace Frehley in the band for its End of the Road tour.
After seeing Frehley do his thing with his solo band over the weekend, Sixx sang the Spaceman's praises via social media.
"West with [John 5] to see [Ace Frehley] and his awesome band tonight," the bassist wrote in the caption of a photo of himself, John 5 and Frehley posted Saturday. "John jammed 'Cold Gin.' Ace played great and looked amazing. He should be on the last tour with KISS. He brings #RawPower #RealDeal."
Frehley himself is inclined to agree. His exclusion from Kiss's End of the Road farewell tour is not his choice — although he has said it would take big money for him to return to the band.
Kiss's End of the Road tour begins January 31 in Vancouver, British Columbia. Get all the tour dates here.
Frehley left Kiss in 2002 and was replaced by Tommy Thayer, the band's former tour manager.
Fans have been speculating about the possibility of Frehley returning to Kiss since he rekindled his friendship with Paul Stanley and Gene Simmons a few years ago. Stanley guested on Frehley's 2016 solo album, Origins Vol. 1, and Frehley has performed several times alongside Simmons over the past two years.
While Kiss has been resolute its statements that the band has no plans to shuffle its lineup again, Stanley and Simmons have opened the door to former members to participate in some way.
"This will be a celebration of KISS and not any individual lineup or any individual members..." Stanley said, when asked by Rolling Stone if former members might appear on the final tour. "I wouldn't rule anything out but it's not the crux of what we're doing ... We're going out proudly as KISS..."
Frehley himself interpreted Stanley's statement — and the lack of elaboration — as "testing the waters" to see if they needed former members to sell out the tour.
Speculation about Frehley's return intensified this year when he dramatically changed his diet and lost over 40 pounds. While fans interpreted the weight loss as pre-tour preparation, Frehley told Q104.3 New York that he just wanted to look and feel better.
Frehley also made headlines this past fall when he fired his longtime solo band in favor of Simmons' band. While Space Ace has hinted that he will bring his revamped band on tour this summer with Alice Cooper, no dates have been announced yet.
Frehley's website has no more 2019 tour dates listed at this time.
Photo: Getty Images