Billy Joel Reveals If He Would Do A Biopic, Discusses Surge In Popularity
By Andrew Magnotta @AndrewMagnotta
May 30, 2019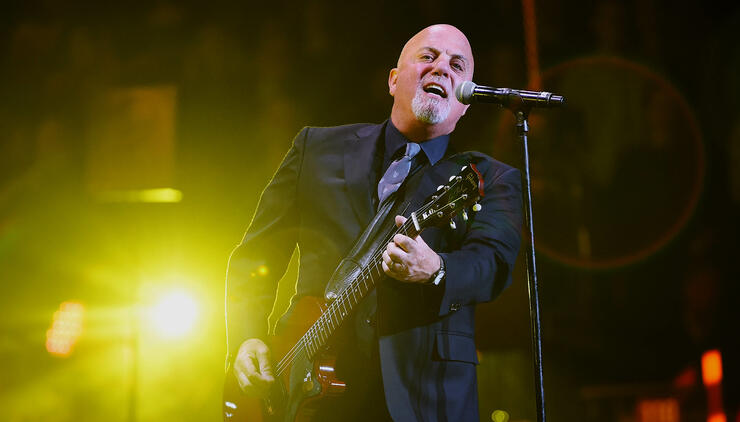 Billy Joel isn't sure why exactly his career has bloomed so many years after he last made an album, but he's not about to complain.
Since 2014, Joel has played one sold-out concert per month at Madison Square Garden and toured baseball stadiums during warm-weather months.
And with rock music biopics suddenly all the rage, it makes sense that one of America's most beloved songwriters would get his turn soon. But Joel told Rolling Stone in a recent interview that he's not so sure his story is something people want to see in a screen play, and he's certainly not the person to make it.
"I don't have enough objectivity to do that," Joel said. "I don't know. I was going to write an autobiography at one time, and I did, and there wasn't enough sex, drugs and rock 'n' roll in it for the publisher. I gave the advance money back. I said, 'Well, f--k it; that's me!' I don't even know if I'm interesting enough to make a movie out of. It would probably be someone else's idea, not mine. My thing was music, not movies."
When pressed, Joel conceded that if someone did come to him with a really good screen play and a good idea, he could see himself giving the go-ahead. He reiterated that he doesn't think he's a compelling-enough figure for a movie.
"I lived my life; I already did that," he said. "I don't want to be redundant."
While the Piano Man might not be all that intriguing behind-the-scenes, he's selling as many or more tickets to his live shows than ever. Joel says he's asked himself, "Why now?"
"I guess the answer is all that heavy lifting we did back in the day is actually paying off now," he suggested. "I have a great band. The material has gotten exposure over the years, and it's not just from record company promotion; young people have discovered my music on their own. 'Cause I look out, I see a lot of younger people. I say, 'What the hell? How do they know me?' I really wasn't all that productive after the '90s."
Joel points to the shrinking classic rock market as another potential reason, noting that there are fewer active classic rockers on the road, yet as big an appetite as ever for the music.
"In a way I'm an anachronism," he concluded. "There aren't that many of me left. I suppose there's a rarity to it which gives it value. Rock music itself is an anachronism."
Joel will return to The Garden June 2 for his 65th consecutive monthly performance there. You can get all his tour dates here.
Photo: Getty Images
Chat About Billy Joel Reveals If He Would Do A Biopic, Discusses Surge In Popularity