When Weezer Released The Blue Album They Thought They'd Be The Next Nirvana
By Katrina Nattress
May 31, 2019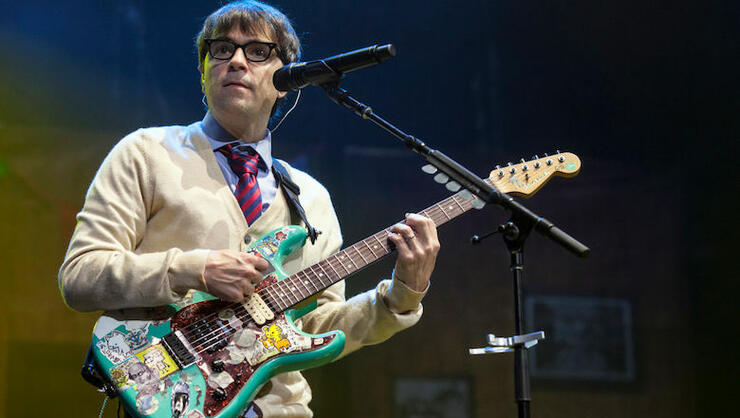 The year was 1994. Weezer had just released their self-titled debut album (known as the Blue Album). They were ready to take the world by storm and carry Nirvana's angsty rock torch, but the world had different plans. Critics referred to them as a "band of geeks," and while the SoCal rockers wear that badge with pride now, frontman Rivers Cuomo revealed to Kerrang! that the initial reaction was one of disappointment.
"When we made our first album I thought we were going to be the next Nirvana, that we were going to be taken very seriously as an angst-filled rock band," Cuomo recalled. "I was completely shocked and surprised and disappointed when we put the record out to find that the press story was, 'This is a band of geeks. Revenge of the nerds!' That story had never occurred to me. It was universal, so I guess it must be true. I just don't fit in and I didn't even realise it. Put me in the wider society and I stand out as a misfit."
Since accepting his role in the world of music, Cuomo has harnessed that energy and Weezer has gone on to release 13 albums, all of which have charted. They might not have become the next Nirvana, but Weezer is a band that younger generations aspire to be — and that's even better.
Photo: Getty Images
Chat About When Weezer Released The Blue Album They Thought They'd Be The Next Nirvana