Lil Nas X Discusses The Viral Success Of 'Old Town Road'
By Katrina Nattress
June 2, 2019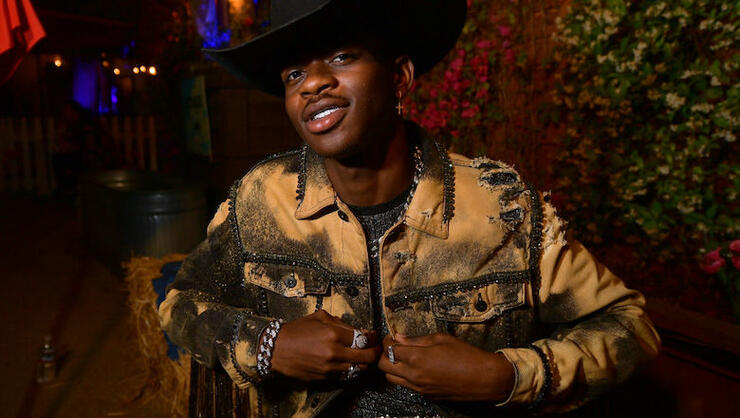 Less than a year ago, Lil Nas X was a college dropout living on his sister's couch in Atlanta. Now, he has a hit song with Billy Ray Cyrus that's graced the Billboard Hot 100 chart for eight weeks straight; he performs in front of thousands of people (and elementary school students); celebrities ranging from Jared Leto to Halsey have posted social media videos featuring "Old Town Road." He's a bonafide star, and the rapper's ambitions know no bounds.
"This is only the beginning. And you know people won't realize that until they realize it," the 20-year-old rapper declared during a segment on ABC's Nightline. "I knew for a fact that this song would take me to another level but … I can't say I knew that it was going to be worldwide or nationwide."
The segment delves into the rapper's past, the hit song's conception, and how its controversial boot from the country charts caught the ear of Cyrus, who agreed to record a remix without hesitation. When asked what advice he has for the young artist, the country star was humble. "Shoot, he doesn't need any advice from me," he admitted before adding, "think like there is no box. In today's world, you don't have to limit yourself to one particular style or genre. Be it all."
Watch the full Nightline segment below.