Rihanna Gives Fans A Behind-The-Scenes Look At The Making Of Her New Album
By Lauren Crawford
June 2, 2019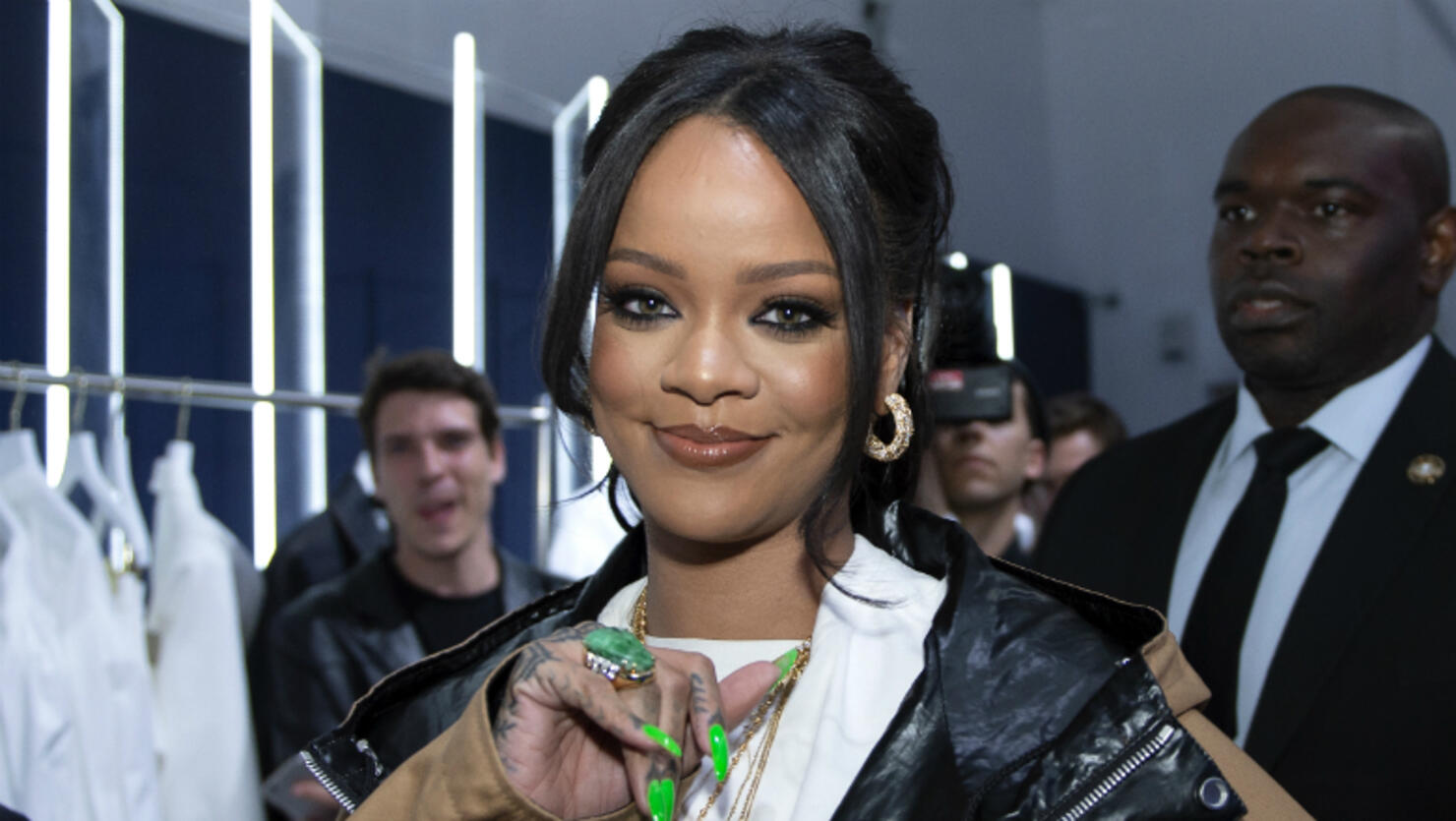 It's pretty clear, Rihanna is sick and tired of people asking "Where's the album?"
In response to her fans three-plus years of questioning about the whereabouts of her eighth studio album, Rih Rih decided to show them what really goes into the making of a Rihanna project. Early Sunday (June 2) morning, the singer turned business mogul shared a behind-the-scenes video of her working on the forthcoming project, and let's just say, Rihanna is burning the midnight oil to make this album happen.
"Behind the scenes of 'where's the album?'" she hilariously captioned a video of her looking exhausted as she laid on her back in a music studio. The Instagram Story post additionally featured the "ZZZ" emoji and a timestamp that read: "5:40 a.m." As one fan so eloquently put it in the comment section of The Shade Room's post about Rihanna's late night recording session, Rihanna's face "looks like 'at this point I'm doing this for y'all I just wanna go to sleep' 🙄😂."
The 31-year-old singer recently spilled details about the highly-anticipated album. While previewing her Fenty fashion line in Paris, Rihanna confirmed to T Magazine, that she is, in fact, working on a reggae album. "Yeah," she simply responded when asked about the year-long rumor.
Rihanna additionally shot down an alleged Lady Gaga collaboration rumor that a few of her fans were convinced was in the works. "Maybe because she followed me on Instagram [they thought that]," she suggested. "It's not in the books right now, but I'm not against it." However, there's one collab she's not down for (at least for right now), and that's one with her former flame, Drake. When asked if any Drake-Rih collabs could be expected in the near future, Rihanna said, that's not happening "anytime soon, I don't see it happening. Not on this album, that's for sure."
While Rih was mum on further details regarding the album's sound and its features, she did reveal that she's pretty locked-in on one album name. "So far it's just been R9, thanks to [my fans] the Navy," she explained. "I'm about to call it that probably, 'cause they have haunted me with this 'R9, R9, when is R9 coming out?' How will I accept another name after that's been burned into my skull?"
Photo: Getty Images