'Rocketman' Earns $25 Million On Opening Weekend
By Andrew Magnotta @AndrewMagnotta
June 3, 2019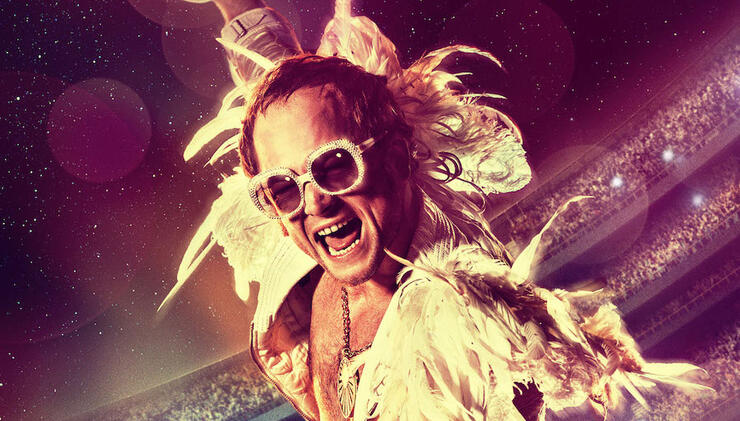 Rocketman is the No. 3 film in the U.S. after a strong opening weekend made Paramount Pictures about $25 million.
The movie had some stiff competition to contend with in theaters, including the summer season's first blockbuster, Godzilla: King of the Monsters, and Disney's millennial nostalgia-inducing live action reboot of Aladdin, which was in its second weekend. Godzilla and Aladdin finished first and second in the U.S. respectively, earning $49 million and $42.3 million.
But Elton John's fantasy musical biopic also fared well internationally, earning another $19.2 million in 40 non-U.S. markets. When taking into account the film's earnings from its U.K. release last week, Rocketman has earned $56 million so far, ensuring Paramount Pictures a profit on the film's $40 million budget.
The $25 million mark also exceeded expectations from industry insiders, who had the film pegged for about $20 million in its first weekend, continuing the trend of rock biopics transcending projections.
Still, Rocketman's success is hardly comparable to that of Queen's Bohemian Rhapsody, which earned more than $122 million internationally in its first weekend.
Few expected Rocketman to rival Bohemian Rhapsody, given Rocketman's R-rating and its early summer release.
Paramount executive Kyle Davies explained that the studio expects Rocketman to earn strongly throughout the summer.
"For us, the advantage of going in the summer was counter-programming," he told Variety. "It's an R-rated movie for adults. I think that will be our advantage. In the summer, you need to be be this event franchise that everyone knows about, and if you're not that, you better be good and original, and I think that's what Rocketman is."
John himself has described the film as a fantasy musical, noting that it covers his life and career from about 1967 to 1990, but it's powered by his catalog of hit songs and albums. Not all the events in the film are historically accurate, the singer has conceded, but they tell the truth of his life.
Photo: Paramount Pictures
Chat About 'Rocketman' Earns $25 Million On Opening Weekend