Yungblud Recalls Being Starstruck By This Rock Legend
By Katrina Nattress
June 3, 2019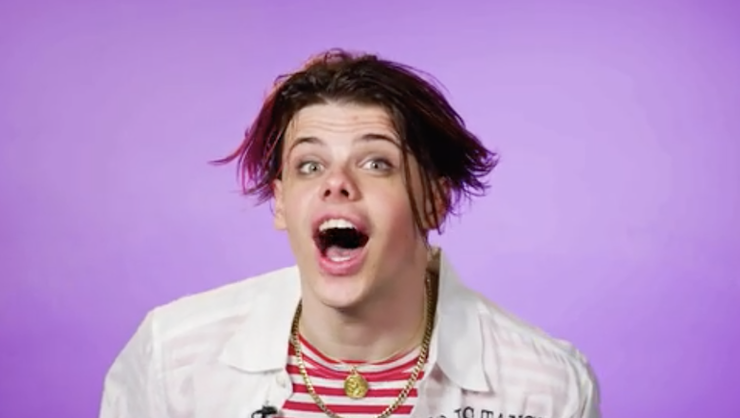 YUNGBLUD may act like a tough guy, but during a video interview with Billboard he recalled being absolutely starstruck when he met Dave Grohl.
"Dave Grohl is like, such a rock and roll star, and just so chill. He's like, 'Yo, Yungblud, what's up?' And I was like, 'Sorry?'' he said, reliving the memory in his head. "I'm like, I s**t myself, and I'm like, pissing myself thinking about s**tting myself right now. I was like, f**king Dave Grohl!"
In the "You Should Know" video, the 20-year-old also gave a shout out to his fans, saying the community he's built through music has been his most shining accomplishment thus far.
"I think I'm really proud of the community that kind of Yungblud, as a whole, has built," he said. "I think I'm really proud of the connection and the safety of this community that's been built around that name, and I'm just getting started and I want that community to grow and grow and grow and grow."
Elsewhere in the video, he also explained how he got his stage name, when he began making music, what inspired "11 Minutes" and how he met Halsey. Watch the full video interview here.
Photo: Getty Images
Chat About Yungblud Recalls Being Starstruck By This Rock Legend