Lovelytheband Team Up With The Ally Coalition To Release Pride Merch
By Katrina Nattress
June 4, 2019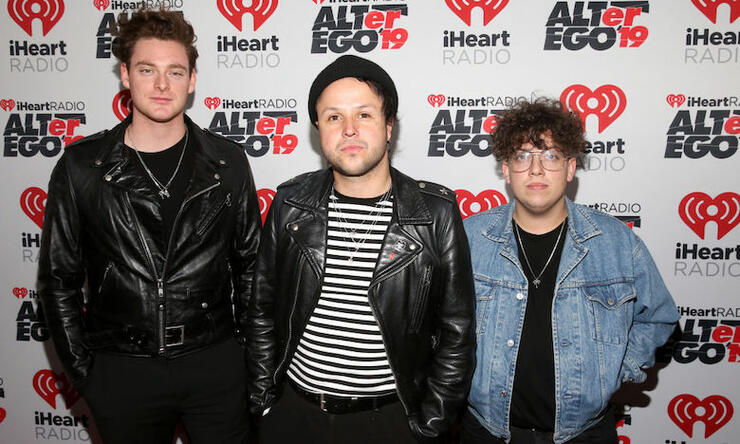 Lovelytheband is teaming up with The Ally Coalition to help end discrimination against the LGBTQ community. For Pride month, the band released a special t-shirt that depicts their signature lip logo in all the colors of the rainbow, with their band name and The Ally Coalition printed on each sleeve. A portion of their sales will go back to the Coalition to help benefit their cause.
"we teamed up with @allycoalition to end discrimination against the lgbtq community," the band wrote on Twitter. "grab our rainbow lips tee, and a portion of the proceeds will be donated to The Ally Coalition"
Check out their post below.
This isn't the first time the SoCal trio has stood up for LGBTQ rights. In April, they partnered with the Beyond I Do organization to release a special video for their single "Maybe, I'm Afraid" that tells the story of a man struggling to come out.
"The reality is that in 30 states LGBTQ people don't have comprehensive protections from discrimination in housing, employment or services!" frontman Mitchy Collins said of the video. "We feel that equality is a right that everyone should have, regardless of who you love. We immediately wanted to get involved and help in any way we could."
Lovelytheband isn't the only group selling special merch for Pride month. Walk The Moon also recently revealed a colorful line of gear to help support the LGBTQ community.
Photo: Getty Images