Justin Bieber Challenges Tom Cruise To UFC Fight: Read The Tweet
By Hayden Brooks
June 10, 2019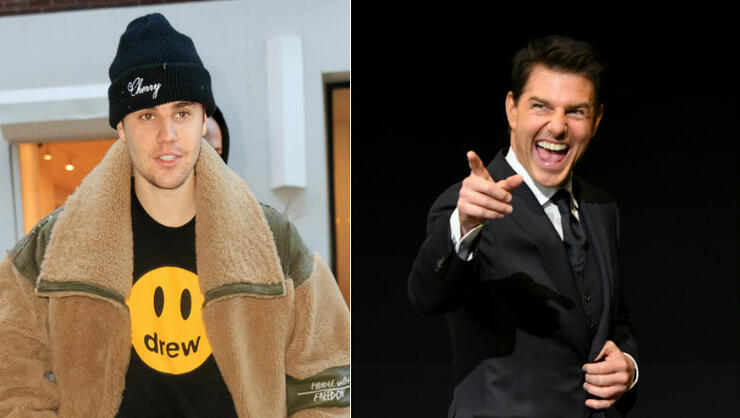 In today's installment of weird celebrity news, Justin Bieber has challenged Tom Cruise to a fight.
On Sunday night (June 9), the 25-year-old superstar took to Twitter to announce that he wants to go head-to-head with the 56-year-old Hollywood titan in the UFC ring. "I wanna challenge Tom Cruise to fight in the octagon. Tom, if you don't take this fight [you're] scared and you will never live it down," Bieber wrote in a message, before tagging Dana White, the President of the UFC. "Who is willing to put on the fight? @danawhite?"
Cruise has yet to respond to the challenge, but former UFC champion Conor McGregor offered to host the event. "If Tom Cruise is man enough to accept this challenge, McGregor Sports and Entertainment will host the bout," McGregor tweeted. "Does Cruise have the sprouts to fight, like he does in the movies? Stay tuned to find out!"
As for why the Biebster wants to fight Cruise, well, we don't have an answer to that one. However, Jake Marsh of sports/comedy podcast, "Pardon My Take," did provide a rundown of how each star compares against one another. Scroll on below to see their stats in age, height and more to make your own judgements on who'd win the showdown!
Chat About Justin Bieber Challenges Tom Cruise To UFC Fight: Read The Tweet