Demi Lovato's Drug Dealer Charged In New Case Nearly One Year After Her OD
By Hayden Brooks
June 11, 2019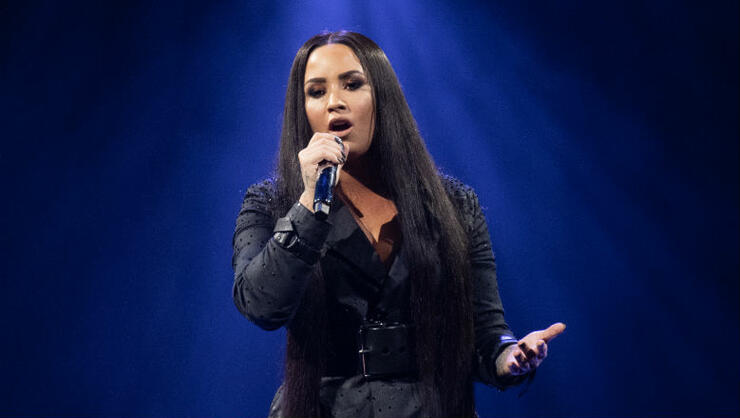 Demi Lovato's drug dealer, Brandon Johnson, who supplied the singer with the drugs that led to her near-fatal overdose, has been charged with heroin possession in a new case.
As per TMZ, Johnson is facing three misdemeanor counts for shoplifting and possession of both heroin and ketamine after he was caught trying to steal from Macy's. Law enforcement sources told the celebrity gossip outlet that Johnson recently walked into the retail store in San Fernando Valley and went into a fitting room with a Michael Kors backpack, a pair of pants and a Puma hoodie. Johnson walked out with just the backpack and tried to run after not paying for the items, but he was stopped by security. The backpack was stuffed with the stolen items, totaling $440, and the drugs.
In August 2018, Johnson revealed that the chart-topper sent him a text message at 4 AM the morning of her near-fatal OD and asked him to come over. While she didn't explicitly explain why she wanted him over, the reasoning was pretty clear. "I disclosed to her that these are not pharmaceutical. They're aftermarket pills. They're much stronger," he explained. "[Demi] understood fully and it's unfortunate what happened. I'm not here to hurt anybody. I care for her very much."
Johnson never faced charges or was investigated for his association with Lovato's overdose because the incident was categorized as a medical emergency, but it seems like his behavior has finally caught up to him.
Chat About Demi Lovato's Drug Dealer Charged In New Case Nearly One Year After Her OD