Kelsea Ballerini Reveals How Her 'Songland' Selection Challenged Her
By Hayden Brooks
June 12, 2019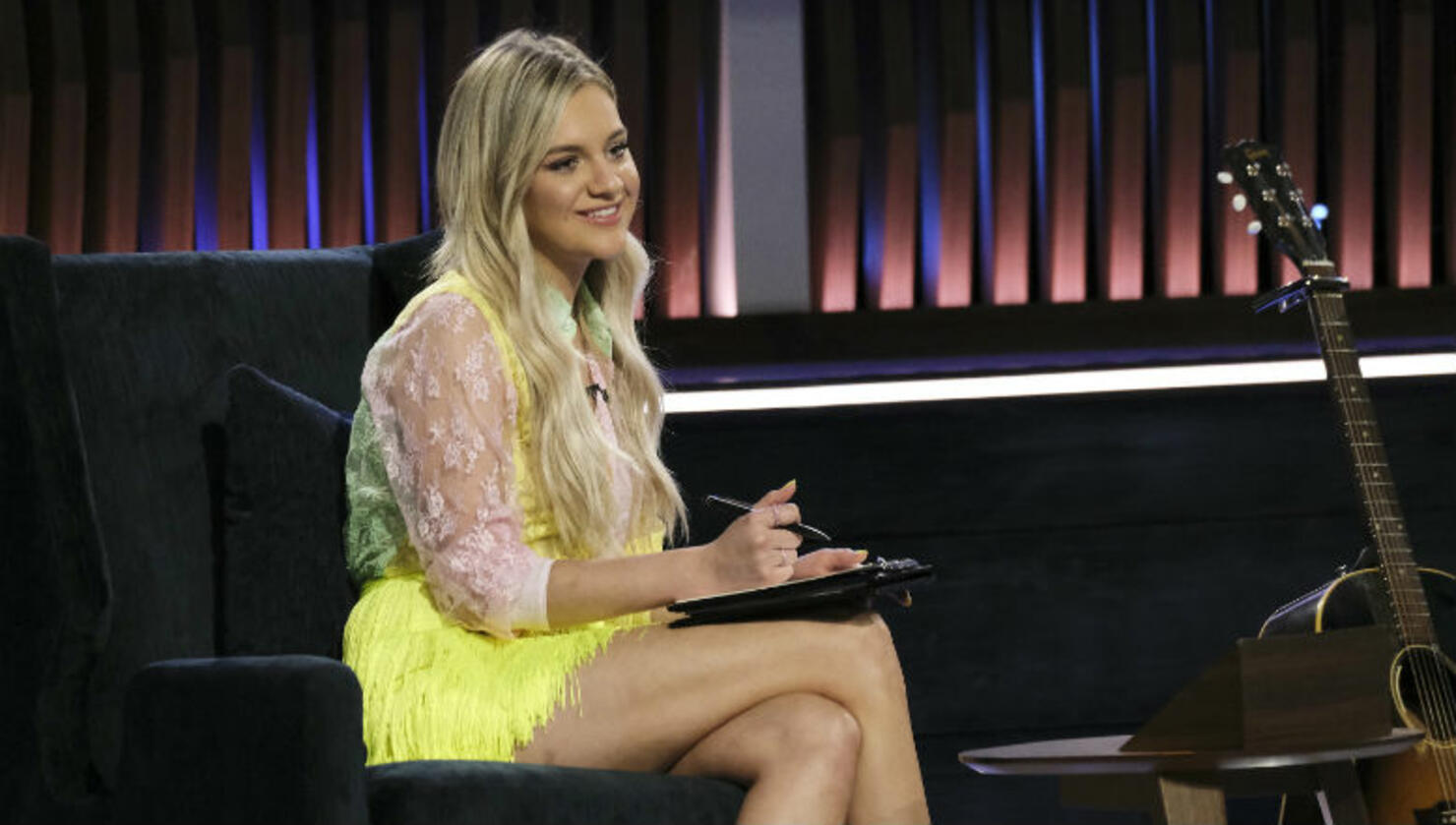 Kelsea Ballerini was the latest star to appear on NBC's Songland to see hopeful contestants bring their tracks to the star-studded panel, which include Ryan Tedder, Ester Dean and Shane McAnally, in hopes that she would select one as her next single. After the episode aired on Tuesday night (June 11), the 25-year-old took to the Songland Podcast, a counterpart to the brand-new competition, and spoke with this week's winning contestant, Darius Coleman, as well as his track, "Better Luck Next Time."
"Songwriting is something that is hard to describe and it's this thing that people don't really understand," the singer said during the 25-minute episode. "To be able to pull back that curtain on something that people are like, 'I don't know. I just like this song that I heard on the radio,' to like, 'Oh my gosh. Now I understand like how it gets written and how it gets produced and how it makes it to the radio.' I think that it's going to really open people's eyes and, hopefully, help them have a better understanding and appreciation for the music that they love."
Ballerini went on to admit that she was looking for a Songland track that challenged her. "I'm at this place in my career where I'm just like trying new things and pushing myself. I think that's how you really grow and discover other things about yourself and your voice and, and your style," she continued, adding, "I think it's time for me to just keep doing that and evolving."
"Better Luck Next Time" turned out to be that track, courtesy of Coleman, a once-aspiring dancer-turned-singer after a push from friend Jazmine Sullivan. "I've been writing for close to 10 years. At this point, I know for sure, from where I started to where I am now, it's night and day," he said of the trajectory of his pen game. For this track, he overheard a love story gone wrong while hanging with Taylor Parks, who played guitar, and the lyrics to the song just flooded his head. "I think a lot of us creatives in general, but specifically songwriters or singers, I think we're in tune to like energies," he said of the creative process.
Coleman took to the Songland set with all the confidence in the world and it turned out to be in his favor. "All that I kept thinking to myself was, 'You don't have to impress anybody. All you have to do is be you and they'll either be impressed by it or they won't,'" he reflected, before admitting that Tedder gave him a hug on the spot. Coleman went on to tweak the song with Tedder by his side and it seemed like a dream come true for the contestant.
"I picked 'Better Luck Next Time' because it's something that I definitely haven't done before," Ballerini admitted. "Melodically, it feels challenging and interesting and intricate and those are all things that just made my ear perk up. Darius, in his own right, is such an incredible artist and I even told him off, off-camera, I was like, 'I want you to be there when I record this song 'cause I want you to help me get my head around how you're doing these runs and these riffs, and I want to push myself on it.' That really was something that excites me."
To hear more about "Better Luck Next Time," scroll on below to take a listen to the accompanying episode of the Songland Podcast and stay tuned for new episodes of Songland every Tuesday night at 10 PM ET on NBC!