Teddy Geiger & Emily Hampshire Reportedly Call Off Engagement
By Paris Close
June 11, 2019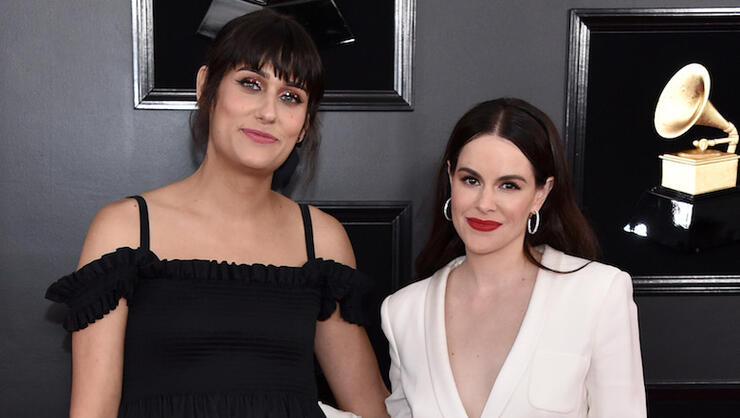 Teddy Geiger and Emily Hampshire have reportedly called it quits.
According to Page Six, who published the report Monday (June 10), a source has confirmed the singer-songwriter and Schitt's Creek star "are over" and "will not get back together," seven months after announcing their engagement in November 2018.
"When she asked me if I wanted to spend the rest of our lives together I said… YES YES YES YES YES YES YES YES YES YES YES YES YES INFINITE YES ♥️ I love u @emilyhampshire," Geiger, who has written songs for the likes of Shawn Mendes, Christina Aguilera, and Maroon 5, captioned a pic of her heart-shaped engagement ring.
Evidently, earlier suspicions of the couple's apparent breakup came when Geiger and Hampshire unfollowed each other on Instagram — today's penultimate step of an ended relationship — just a few weeks ago. What's more, the lovebirds haven't been pictured on each other's social media pages nor in the public eye for several months.
The unfortunate news comes less than a year after Geiger and Hampshire decided to go public with their romance in September 2018. At the time, it was the actress who would confirm Geiger as her "girlfriend" on Instagram.
This was the "For You I Will (Confidence)" artist's first public romance since coming out as transgender on Instagram in October 2017.
Photo: Getty Images
Chat About Teddy Geiger & Emily Hampshire Reportedly Call Off Engagement