Sum 41's Deryck Whibley Has Boycotted The News Since Finishing New Album
By Katrina Nattress
June 13, 2019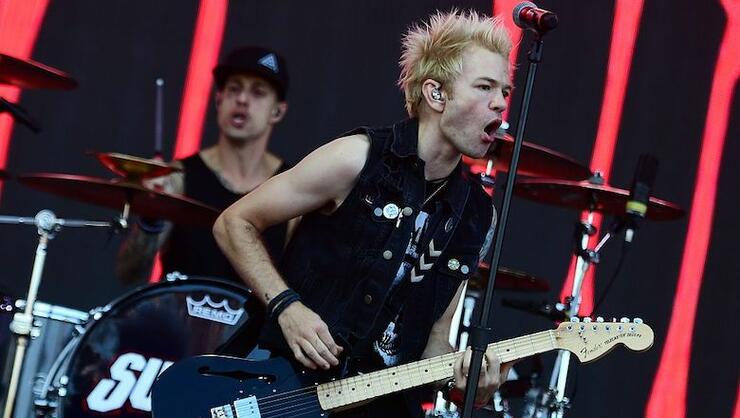 If you've heard any of the songs off Sum 41's upcoming album Order in Decline, it would be hard to argue that it's not a politically charged project; however, frontman Deryck Whibley doesn't really see it that way.
"I'm not going to write a protest record," he bluntly told Alternative Press in a recent interview. "I'm not going to talk about specific policies and trying to change the world or impeach the president and all of this kind of stuff. But I can talk about how I don't like [Trump]. I can talk about my own personal feelings, I guess. If I have some sort of anger, I can write an angry song, but I'm not necessarily saying time's up. We need to impeach the president. A lot of people are. There's a whole movement of trying to go down that road, and I support that route to a certain degree. I'm all for voting him out, but yeah, he's not my kind of guy."
Though the album deals with the current state of the world, Whibley actually considers it the band's most personal work to date. And after unloading his feelings, the songwriter admitted that he's tuned himself out from one of his former daily rituals: watching the news.
"Since I've finished the record, I've went on a boycott of knowing anything in a way," he confessed. "It's hard because I want to stay engaged in what's going on in the world, but at the same time, I just wanted a break, and I haven't looked at anything and barely know anything that is going on, and it's such a funny and different world to live in when you don't know any of that stuff. All of a sudden, the whole world is great. In my world, the world is not falling apart."
Order in Decline is slated for a July 19 release.
Photo: Getty Images