The Rolling Stones Have An Ironic 'No Filter' Tour Sponsor
By Andrew Magnotta @AndrewMagnotta
June 12, 2019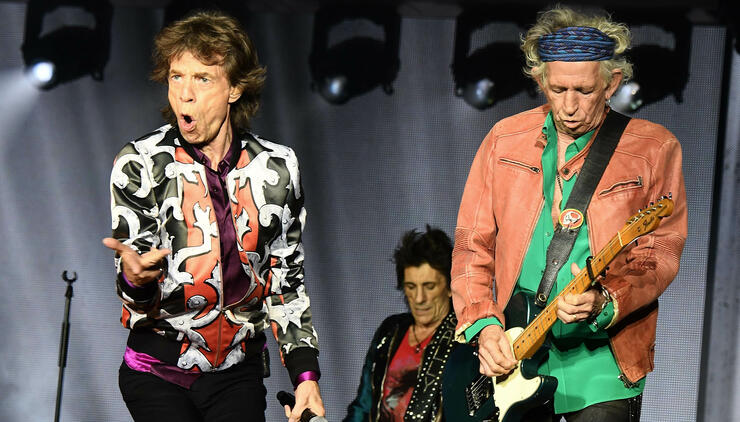 The Rolling Stones' upcoming 'No Filter' tour of North America this summer provides a golden opportunity for the Stones' support acts and sponsors to get exposure to a massive audience.
The band is scheduled to play 17 concerts in 15 cities over four weeks, reaching an estimates 1.5 million concert attendees and over 24 million more via social media. Many of those fans are adults with careers, families and varying degrees of plans for retirement.
Despite the Stones' lack of plans for their own retirement, they have partnered with the nonprofit Alliance for Lifetime Income, which helps people plan their retirement finances accordingly.
Alliance for Lifetime Income executive director, Jean Statler, told Rolling Stone magazine that the partnership has been in the works since last summer.
"One of the things about today is that people age and continue to live life to the fullest but don't think about retiring," Statler said. "We started talking to the Stones in June 2018 and jumped on the chance to be their tour sponsor. It was a dream come true. ... [It] was a way to get 100 percent coverage of our target audience."
She says the alliance is made up of 20 financial businesses. It doesn't recommend specific retirement products, but can help people get the help they need to plan.
The Stones themselves won't lend their faces to the campaign, instead, the road crew is going to be featured as examples of people who should be thinking about retirement.
Statler says The Stones' partnership will go a long way towards addressing "the societal crisis of people outliving their money."
Get all the rescheduled Rolling Stones tour dates here.
Get more information about the Alliance for Lifetime Income here.
Photo: Getty Images
Chat About The Rolling Stones Have An Ironic 'No Filter' Tour Sponsor