RUSH Announces 'Fan Indulgent' Film, Chronicling Final Tour
By Andrew Magnotta @AndrewMagnotta
June 13, 2019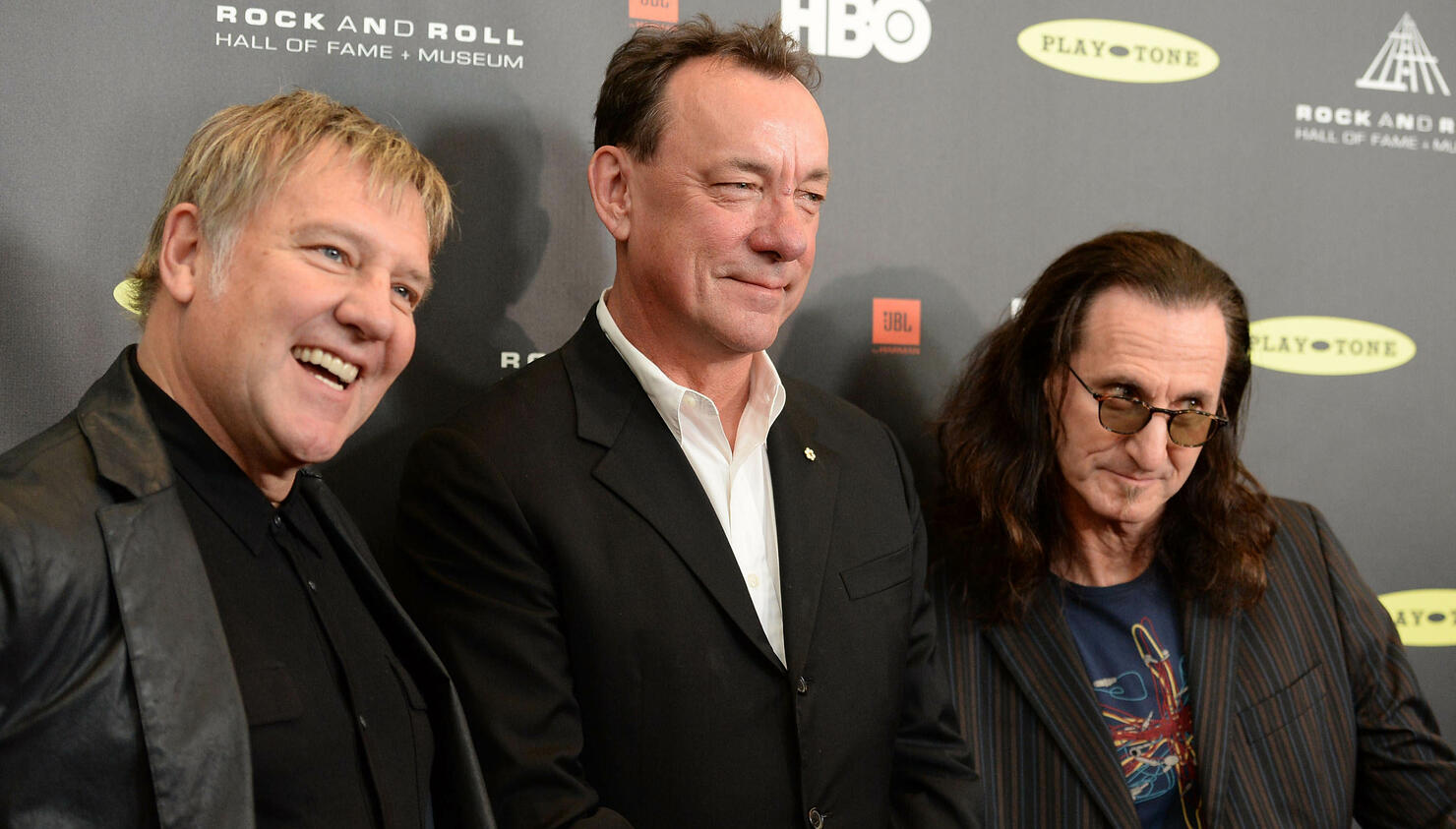 Rush will probably never perform live again, but the band is doing its best to serve its fans' undying need for new content.
Fans will once again get to congregate to see Rush this summer, but this time, it'll be at the movies.
Advertised as the band's "First Annual Exercise in Fan Indulgence," Rush has announced a one-day-only screening on August 21 for the band's latest film, Rush: Cinema Strangiato 2019.
The film reportedly features assorted live performance and behind-the-scenes footage from the band's last tour, R40, in 2015.
Cinema Strangiato 2019 also features interviews with notable Rush fans like Tom Morello, Billy Corgan and Foo Fighters drummer Taylor Hawkins. There's also a new interview with bassist and front man Geddy Lee, who discusses his recent book dedicated to the history of the bass guitar.
"I'm excited for fans to see some new clips from out 'R40' tour, but also a peek behind the scenes of making the Big Beautiful Book of Bass," Lee told Billboard.
The movie will be screen in theaters worldwide on August 21. You can find a screening near you here.
Cinema Strangiato isn't the only new Rush product coming this year. The band is also releasing a book chronicling its 40 some years on the road, called Rush: Wandering the Face of the Earth.
The book is due out October 29. You can pre-order it here.
Photo: Getty Images