The Best Fan Reactions To Taylor Swift's Album Title Reveal & New Single
By Lindsey Smith
June 13, 2019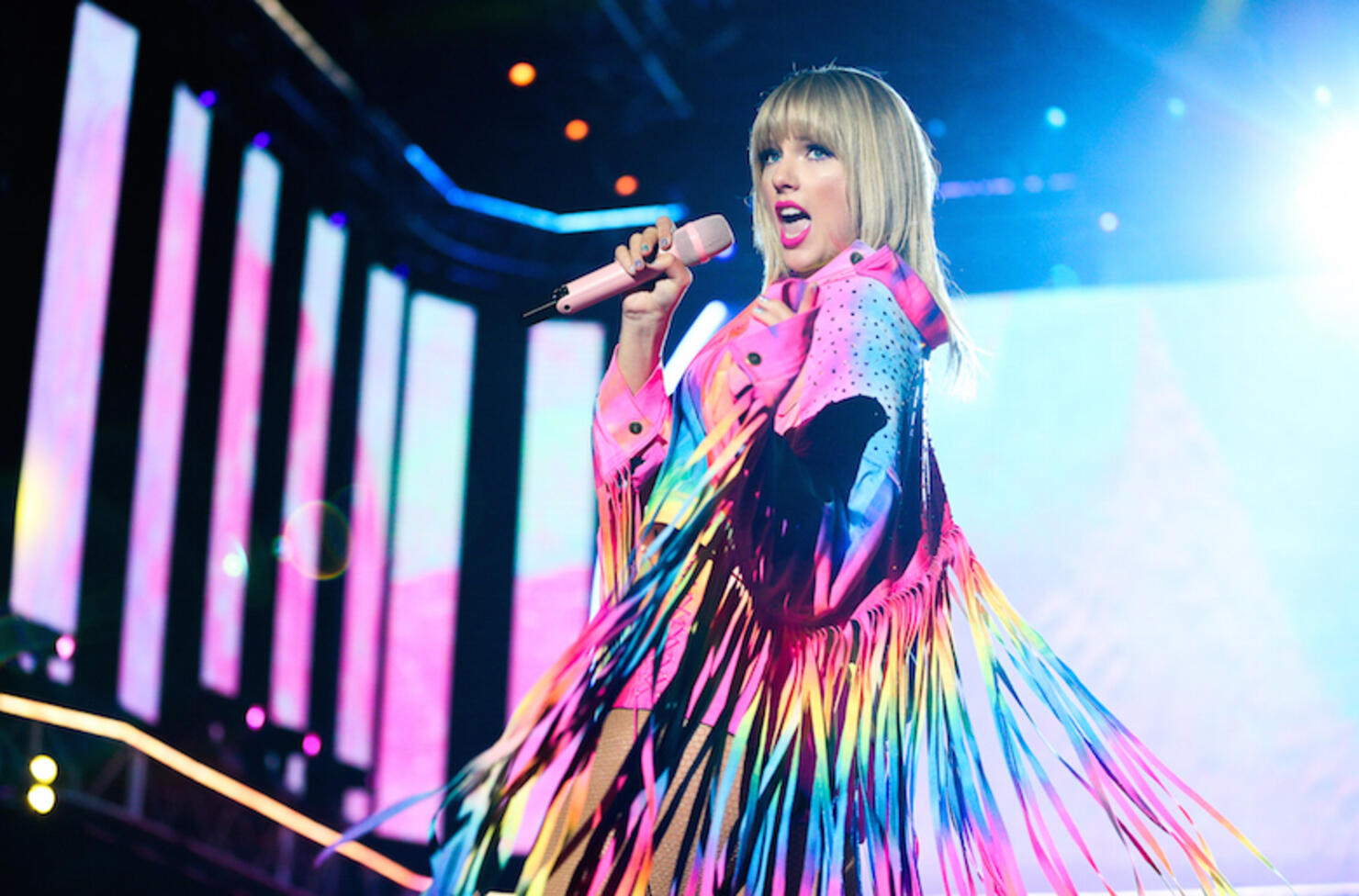 The time has come! In an Instagram Live on Thursday (June 13), Taylor Swift finally revealed her seventh studio album, Lover, will be released August 23, 2019, and it's safe to say fans were definitely ready for it... (see what I did there?)!
"August is the eighth month of the year and then 23...two plus three...so you just add it all together so eight to two plus three equals...I'm obnoxious!" She said in the livestream. If you couldn't do the math it equals 13, which, if you aren't aware, is her absolute favorite number!
After MONTHS of speculating and trying to decode Taylor's stealthy easter eggs, all the hard work Swifties put in have finally paid off.
Taylor originally released her new single "ME!" featuring Brendon Urie of Panic! At The Disco on April 26 after teasing fans with a countdown and then it'd be another long AF 48 days until we were blessed with any new content — but honestly baby, who's counting? ME! ME! ME!
Thankfully, between the months of waiting, Taylor gifted us with some pretty stellar performances, including her jaw-dropping rainbow-infused 2019 Wango Tango set earlier this month.
Taylor also revealed that her second single off of Lover will be titled "You Need To Calm Down" and the song will be out at midnight and the video will drop June 17 on Good Morning America.
Here are 13 of our favorite fan reactions to Taylor Swift's new album, Lover.
WE WERE ALL RIGHT! #LOVER We thought 'HOME' when really @taylorswift13 has always been part of our family. 'KALEIDOSCOPE' The album has several layers revolving around the main album. 'RAINBOW' The pastel colours! TAYLOR YOU ARE A GENIUS!
💗💗💗💗💗@taylornation13

— Jasmine (@_Jasmine_Payne_) June 13, 2019
@taylorswift13 always knows when I'm having a bad day! IM SO HAPPY NOW YOU WOULDNT BELIEVE IT!!!!!
Lover!!!! 18 songs y'all, eighteen, EIGHTEEN NEW SONGS and FOUR deluxed editions IM SORRY DO I NEED SHOW UP FOR COURT CAUSE I JUST GOT SERVED! https://t.co/hX7povzUIB

— Annissa🍏 (@annissamichelle) June 13, 2019
Photo: Wes and Alex for iHeartRadio