David Gilmour's Historic Guitar Collection Goes On Display In NYC
By Andrew Magnotta @AndrewMagnotta
June 14, 2019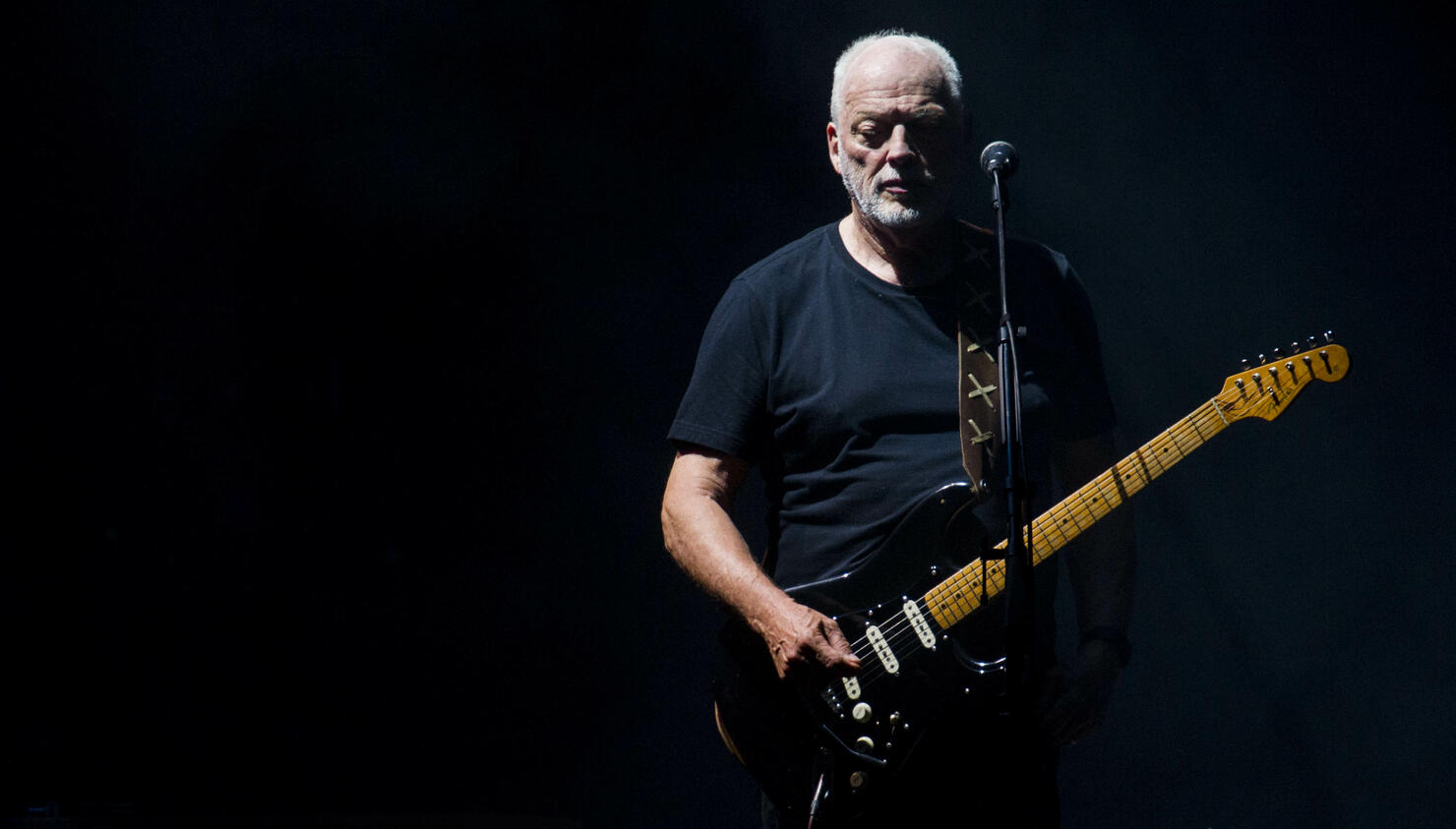 Six days before Pink Floyd guitarist David Gilmour's massive guitar collection goes on sale in New York City for charity, Christie's auction is letting the public take a look at the historic instruments.
Gilmour has held onto almost all of the instruments he's used live on stage and in writing and recording sessions over his legendary career. That means 'The David Gilmour Collection' includes instruments from the Rock and Roll Hall of Famer's most influential moments.
The Christie's auction is headlined by Gilmour's iconic Black Strat, his precious Martin D-35 acoustic, his P90-loaded gold top Gibson Les Paul, his candy apple red Fender Stratocaster (his No. 1 guitar through the '80s and '90s), his blue 'Ex-Homer Haynes' Stratocaster and two instruments that would be highly-collectible even if they weren't tied to Gilmour: his Gretsch White Penguin 6134 and his white 1954 Fender Stratocaster with serial number #0001.
Christie's has valued the most prized guitars in the collection of over 120 instruments at between $100,000 - $150,000, but the auction house's musical instrument expert Kerry Keane clarified Friday morning that since Gilmour has never sold any of his guitars, there's no precedent for how much someone will pay for them at auction.
Based on the figures commanded by guitars sold at auction by some of Gilmour's contemporaries, there's reason to believe the Black Strat, the #0001 Strat and the Gretsch 6134 will sell for far more than Christie's estimates. But there's no way to know until the auctioneer's hammer comes down June 20.
"With Eric Clapton's 'Blackie,' we had sold 'Brownie,' the estimate was $80,000 - $100,000. 'Blackie' came along and I said, there's a comparable, let's goose it up a bit: $100,000 - $150,000," Keane told Q104.3 New York's QN'A at Christie's on Friday. "There is no comparable track record for any of David's guitars; he's kept them all; he hasn't sold them. But I felt that [Gilmour's Black Strat] was comparable to 'Blackie,' so I gave it the same estimate."
In 2004, Christie's sold Clapton's 'Blackie' for $959,500. In 2014, the acoustic guitar John Lennon used to perform "Love Me Do" with The Beatles on the Ed Sullivan Show in 1964 sold for a record $2.4 million.
"There is great, I think, resonance with this instrument," Keane continued, regarding the Black Strat. "People understand its importance. Who knows where it will go?"
Each instrument in 'The David Gilmour Collection' has been tended to by Gilmour's longtime guitar tech Phil Taylor, outfitted with new strings and set up ready to play, Keane added.
Gilmour himself has repeated that he hopes whoever buys the guitars from his collection will make music with them and enjoy them in the same way he has for so many years.
To join the auction, follow along or browse 'The David Gilmour Collection' go here.
Thumbnail Photo: Getty Images