Frank Iero and Ray Toro Collaborate For First Time Since 2013
By Katrina Nattress
June 15, 2019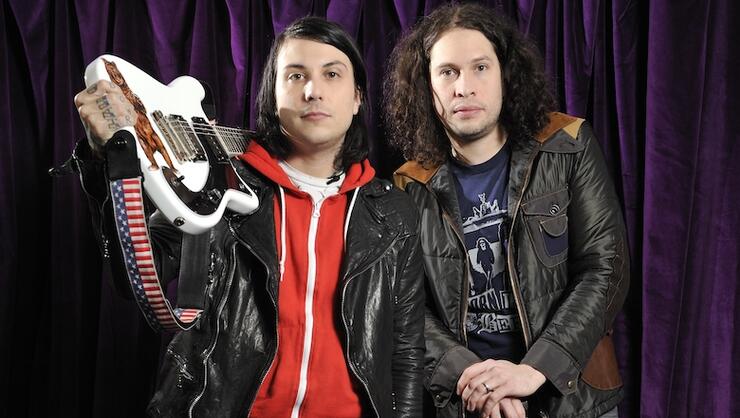 Fresh off the release of Barriers, the freshman effort from Frank Iero & The Future Violents, the band leader and his brother-in-law and bandmate Evan Nestor visited City Winery in New York City for a One on One acoustic session. Both equipped with guitars, they played selections off the new album, including "Basement Eyes," "I'll Let You Down," and lead single, "Young and Doomed."
However, what really makes our emo hearts swell is Ray Toro's involvement with the project. Iero's former My Chemical Romance bandmate mixed the whole session, marking their first collaboration since the band called it quits in 2013.
"I really enjoyed doing this session at the winery and when they asked if we had anyone in mind to mix the track I just immediately thought of asking Ray Toro," Iero said. "He's just so multi-talented and has such a great ear. He's been recording and mixing some rad projects these past few years, and it was an honor to have him work on this session for us."
Watch the full session below.
Chat About Frank Iero and Ray Toro Collaborate For First Time Since 2013