Granger Smith Raises $100K With Shirt Honoring 3-Year-Old Son Who Died
By Paris Close
June 15, 2019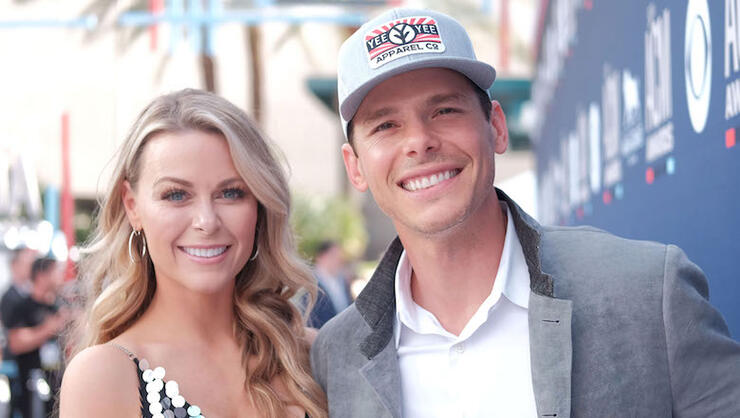 Granger Smith is remembering the life of his late son, River, with a generous donation to the hospital who treated the 3-year-old during the final moments of his life.
Earlier this week, the country singer and his Yee Yee clothing line came together to create a charity T-shirt to raise funds for the Dell Children's Medical Center in Texas, where the star's youngest child with his wife Amber was taken following their child's fatal drowning accident last week.
The shirt (see it here) was designed for River's greatest loves, including a Yee Yee Excavator, as "(Riv's favorite thing to do was watch excavators scoop up dirt)," and the color red, the child's favorite of them all.
"River was Amber and Granger Smith's youngest son who tragically passed away on June 6, 2019. He was cared for by the wonderful staff at Dell Childrens before he passed away," reads a statement on the clothing company's website. "Dell Childrens is the only dedicated freestanding pediatric facility in Central Texas and serves 46 counties and then some. We feel like it's only right to give something back to the people who were so good to the Granger Smith family."
The Smiths, who are parents to 5-year-old son Lincoln and 7-year-old daughter London, will donate "100% of the proceeds from this shirt" to Texas' Dell Children's Medical Center, which has received nearly $100k — $96,334, to be precise — in donations.
Learn more about how to donate, or purchase a shirt ($21.99) here.
Chat About Granger Smith Raises $100K With Shirt Honoring 3-Year-Old Son Who Died