Taylor Swift Gives Surprise Performance At LGBTQ Landmark Stonewall Inn
By James Dinh
June 15, 2019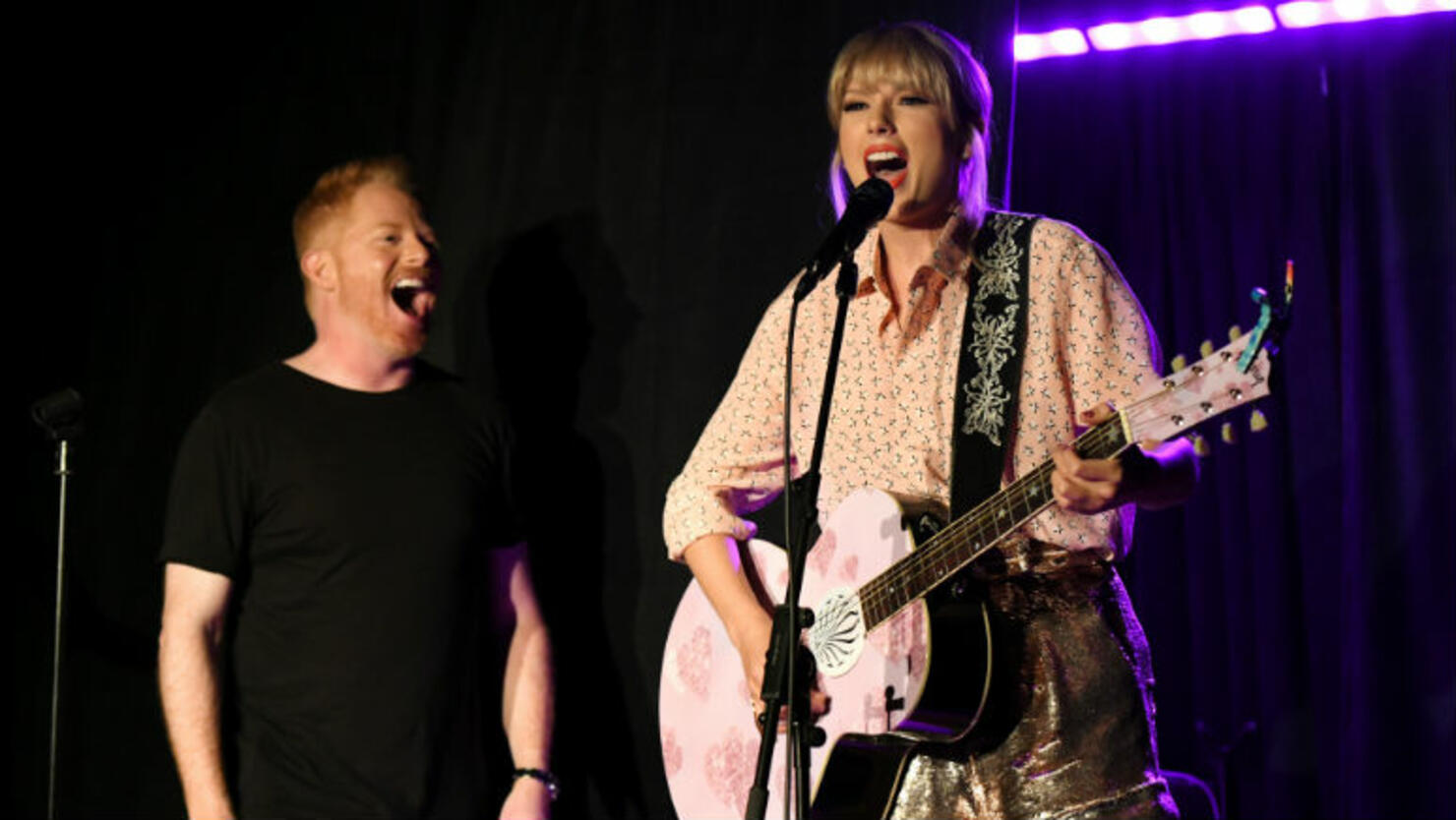 Taylor Swift pulled a fast one on Friday night (June 14) when the pop titan gave an impromptu performance at the historic Stonewall in New York City.
During a cabaret show, which was hosted by Modern Family's Jesse Tyler Ferguson, Swift surprised the attendees when she took the stage and told everyone that Ferguson's go-to karaoke song was her hit, "Shake It Off." "I heard this is Jesse's favorite song to do at karaoke — which is an incredible rumor, I really want to believe it's true," she laughed, before the two went into the cut. "So if there's anything you feel like you want to jump in on, a part that you're really good at, just sing, dance and be yourself — this is a really safe space!"
Swift's appearance was a fitting one, considering she just released her new pro-LGBTQ single, "You Need to Calm Down," which shouts out GLAAD. The event was also co-hosted by Diva Jackie Dupree, with additional performances by Sara Bareilles, Gavin Creel, and Lea DeLaria.
"I'm so happy I don't have to keep this secret any longer. Look who came to celebrate the 50th anniversary of Stonewall at the Stonewall Inn. @taylorswift13, you are a gem. Thank you for everything you do for the LGBTQ community," Ferguson tweeted after the appearance.
World Pride 2019 is in full effect and iHeartPride is celebrating the monumental June celebration with all kinds of coverage. iHeartRadio, Z100 New York and 103.5 KTU are Presenting Media Sponsors for NYC Pride and we're taking the milestone to heart with LGBTQ-focused coverage on everything from entertainment, politics and details on the summer festivities. After all, it does coincide with the 50th anniversary of the Stonewall uprising. Stay tuned for more on World Pride 2019 and keep an eye out for our float in the Big Apple's all accumulating parade on June 30!