Bill Cosby Gets Dragged For Cringeworthy Father's Day Post
By Dave Basner
June 17, 2019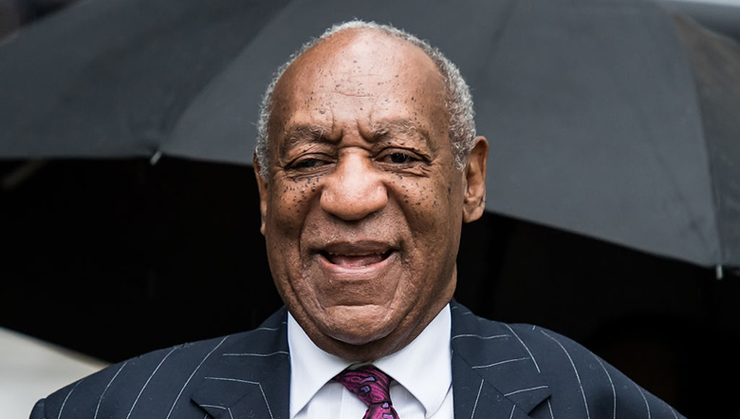 Bill Cosby might have spent many years playing a dad on TV, but now, the 81-year-old is serving time for drugging and sexually assaulting a woman in 2004. However, that didn't stop him and whoever runs his social media from posting a message on Father's Day, and it's not going over too well.
In the post, which is on The Cosby Show star's Twitter and Instagram, he refers to himself as "America's Dad," writing, "Hey, Hey, Hey...It's America's Dad...I know it's late, but to all of the Dads... It's an honor to be called a Father, so let's make today a renewed oath to fulfilling our purpose — strengthening our families and communities."
The post was hashtagged #FarFromFinished and featured an old video of him in a classroom speaking about family.
In a statement, Cosby's spokesperson explained to USA Today that the actor himself requested the message to be sent out in support of the non-profit group, Man Up. It said, "Mr. Cosby's (message) consisted of telling these men who have been incarcerated for many years, but are up for parole soon...to...take the word 'disadvantage' and remove the 'dis,' and start focusing on the advantage. That advantage is to be better fathers and productive citizens."
Twitter was having none of it:
Cosby is serving his three-to-ten year sentence in a Philadelphia-area prison. He has appealed his conviction.
Photo: Getty Images
Chat About Bill Cosby Gets Dragged For Cringeworthy Father's Day Post