Mick Fleetwood Confirms Legend Of Fleetwood Mac's '7-Mile Cocaine Line'
By Andrew Magnotta @AndrewMagnotta
June 17, 2019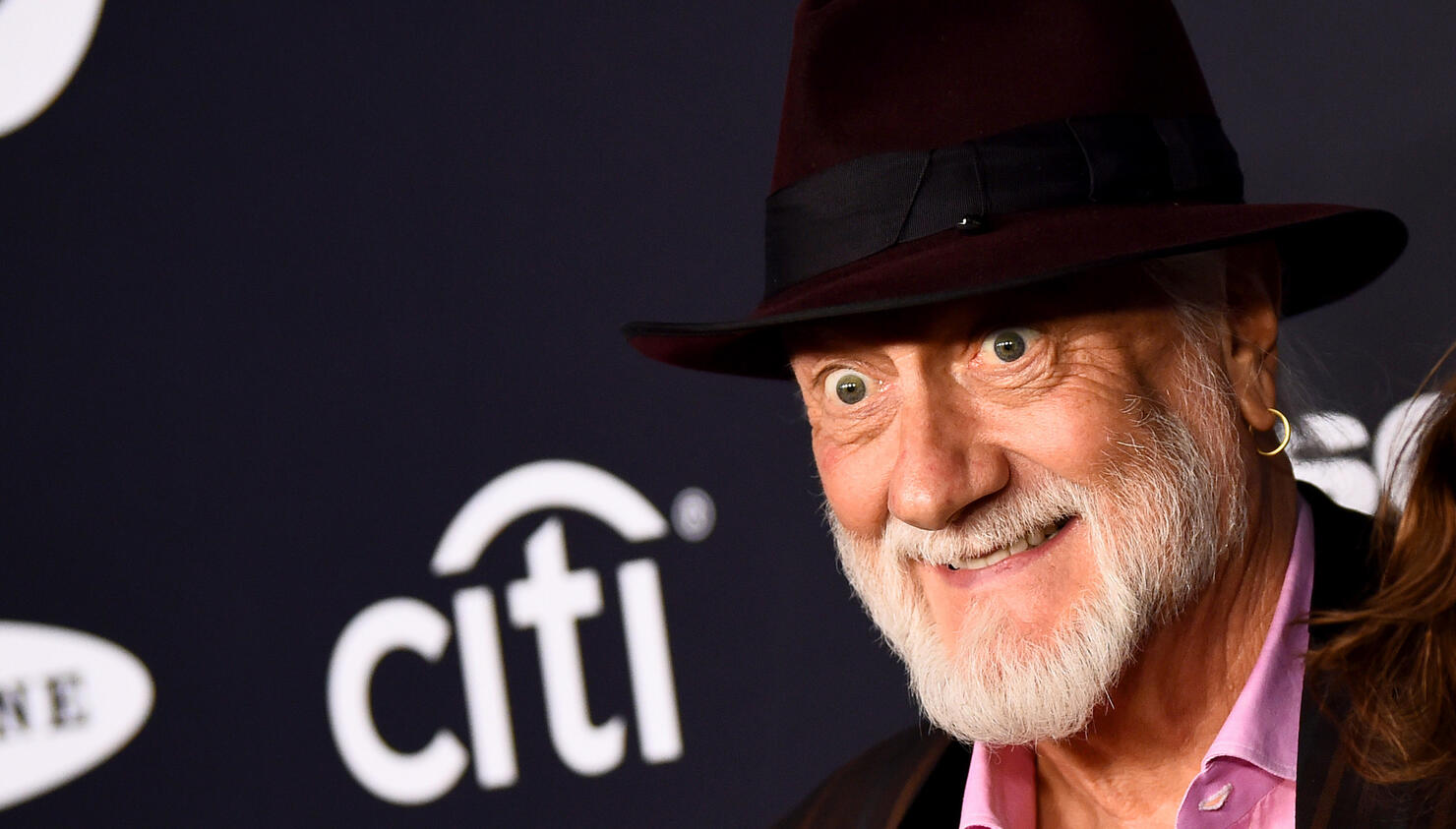 Fleetwood Mac co-founder and drummer Mick Fleetwood says a popular but hard-to-believe legend about the band's drug consumption in its heyday is actually probably true.
While Fleetwood Mac couldn't get any higher on the charts in the '70s than No. 1, according to legend, nobody told that to the band members.
The drug of choice in those days was cocaine. It was once suggested by a former sound engineer that the five band members were doing so much of it per day that if you put all that white powder together and cut it into a single line, it would stretch a purported seven miles.
It's such an incomprehensible figure, it's generally been assumed to have been a gross exaggeration. But when asked about the legend by The Sun before the band's recent Wembley Stadium concert, half the band's namesake, Fleetwood, casually confirmed the story to the best of his knowledge.
"I guess we figured we did X amount a day, and then some goofball got out a calculator and came up with that seven miles figure and said, 'Isn't that funny?'" Fleetwood said. "And it sort of is. But not in the context of where I want to end up."
The Rock and Roll Hall of Famer says nowadays he rarely has more than a glass of wine a day. He says his previous lifestyle wore him down and he eventually lost all interest in gak.
"I think it naturally just drifted away," he said. "I speak for myself, although Stevie [Nicks] has been outspoken about some of the choices she made too."
Fleetwood says he's glad he quit cocaine when he did.
"I'm conscious that I want to speak appropriately about this," he concluded. "Because the romance of those war stories can adulate something which is not a good idea."
Fleetwood Mac wraps up its tour of the U.K. and Europe this week. In August, the band heads to Australia and New Zealand before returning to North America in October.
Get all the tour dates here.
Photo: Getty Images