Billie Eilish's Party Is Long From Over -- NYC Concert Review
By Ali Szubiak
June 19, 2019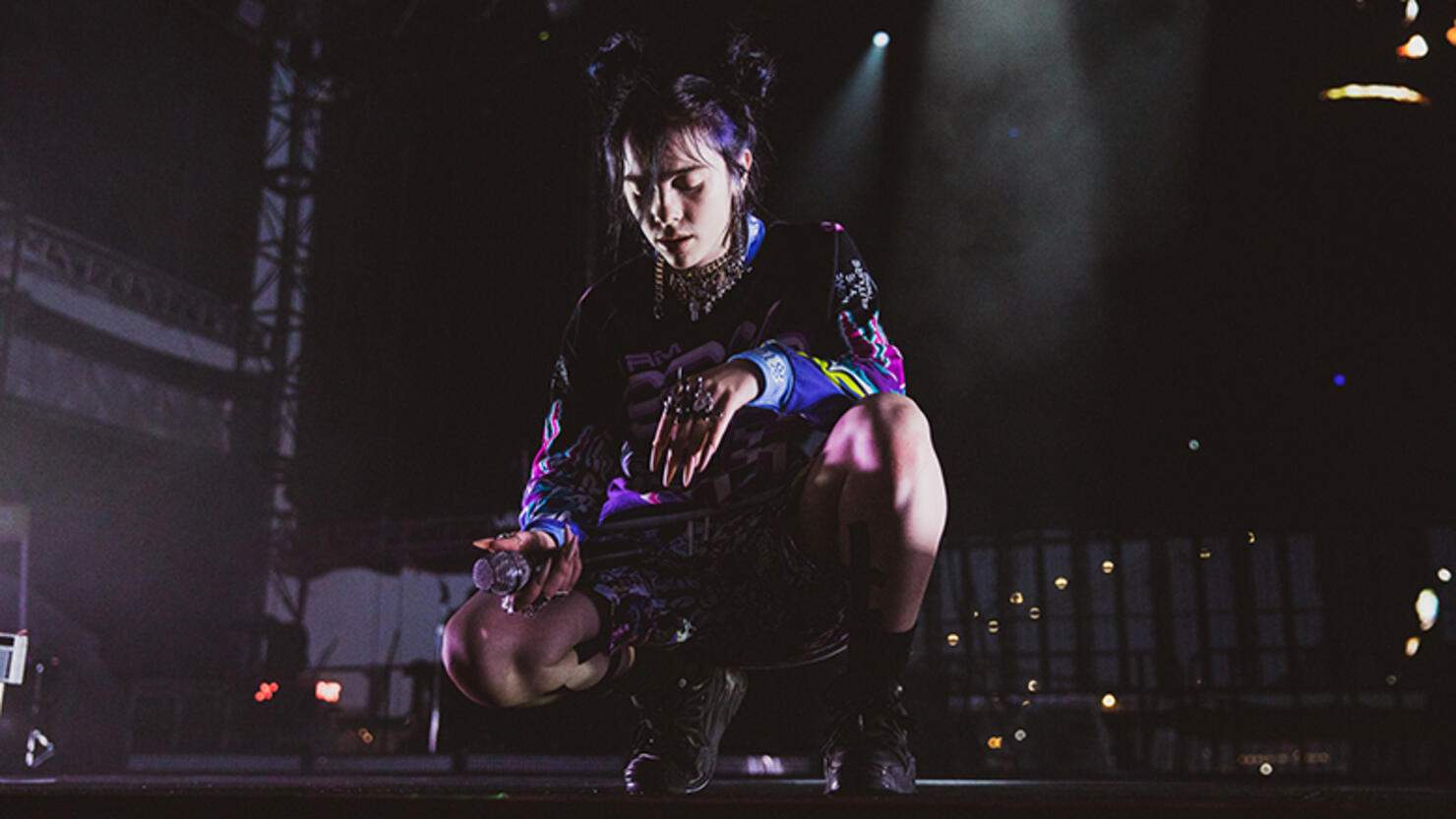 There is a moment, at every show that exists largely for the teen diaspora, where an exasperated parent locks eyes with another similarly disinterested chaperone. They gesture, limp-wristed and weary, at the space around them — peppered with weepy, open-hearted teens — and sigh, an auditory representation of their misguided belief that kids — these kids, their kids — are no purveyors of taste, that music is merely superfluous noise at this age, that surely they'll grow up and out of the headache and onto better sounds someday. But to believe this is to misremember the way things were back when, the way they've always been, to unfairly delegitimize adolescent taste, often ignoring just how good teens actually are at sniffing out the major star power in their midst. 
Billie Eilish — in all her bizarro, goth-pop glory — has, mercifully, bypassed most crotchety naysayers, crash-landing comfortably amid critics and consumers alike. The rumors, it seems, are all true: Eilish is the real deal, the kind of casually subversive artist that deals in subtleties simply by doing her, adding a thick layer of authenticity to a sometimes illegitimate-seeming enterprise. Direct all detractors to a live show – packed with her army of teen worshippers – for proof: The 17-year-old's staying power is irrefutable.
Eilish — whose particular brand of weirdness caters to anyone who's ever had a shameful fascination with all things shadow-dwelling and dark — took the stage at Manhattan's rainy Rooftop at Pier 17 Tuesday night with jittery opener "bad guy," an impressive compilation of animated horror sequences serving as backdrop behind her. But no matter how disturbing the imagery – there were tarantulas and insects aplenty, coalescing in a kind of onstage living nightmare for the particularly bug-averse – it was impossible to upstage Eilish, whose assured mannerisms emulated the confidence and fluidity apparent mostly in seasoned hip-hop artists.
From there she blasted through a lengthy set, bounding across the stage with unfettered energy and excitement, slowing down only for the self-searing "idontwannabeyouanymore," the loping "wish you were gay," the jazzy anti-drug anthem "xanny." The massive "bury a friend" offers a wallop of a show closer, but it's inside the quieter moments where the enormous weight of possibility has room to swelter and grow, Eilish's soft, lilting vocals hinting at her aversion to being pigeonholed into any one genre.
Joined by her brother and co-writer, Finneas O'Connell, Eilish floated above the stage in a massive bed at one point, recalling the Babadook-inspired imagery from her album artwork. It's one of the few moments in the night where the singer relied on a stage prop for showmanship, but Eilish still did all the heavy-lifting herself, performing a particularly emotional rendition of "I Love You" – dedicated to her fallen friend, the late rapper XXXTentacion – as the bed soared to the ceiling. In a moment of vulnerability, Eilish got choked up, allowing the crowd's vocals to overtake hers while the bed floated back down to earth. 
It was the kind of symbiotic moment that can only organically exist among trusted allies, the ones who seem to say, "Go ahead, we'll catch you if you fall." A comforting gesture for sure, but Eilish is unlikely to stumble anytime soon.