Haunted Guitar Store Posts Chilling Footage Of Ghost
By Dave Basner
June 19, 2019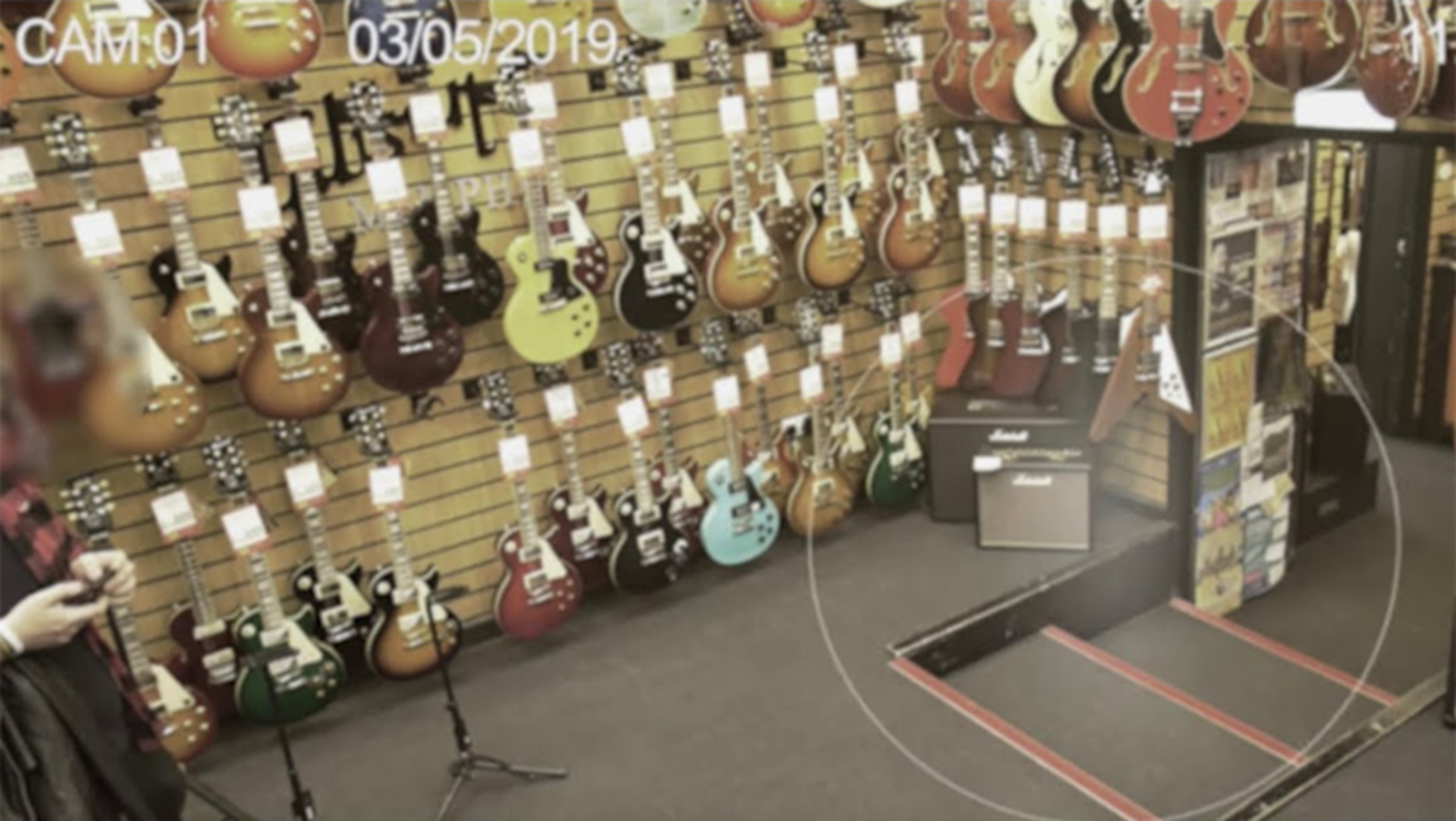 Most music stores have security cameras set up to catch anyone bold enough to try to steal an instrument from them, but one shop in the UK caught something very different on theirs. The Guitar, Amp and Keyboard store in Brighton, England captured what looks like a figure walking toward a customer, and that's not all. They also filmed some guitars moving on their own as well as a price tag getting thrown to the ground when the shop was closed and empty.
The first footage they saw happened a few weeks ago. It shows a man texting while standing in the shop as an eerie white figure moves toward him. Later, the phantom is visible once more.
This week, motion sensors went off in the shop overnight so the owners checked their security cameras. They noticed that in the early hours of the morning, the CCTV captured two guitars swaying on the shelves while all of the others remained still. Thirty minutes later, a price tag was ripped off a Fender and fell to the floor.
The owners told the Daily Star that they don't know how the guitars could move, stating, "Some say it could be the guitars re-adjusting themselves after they were hanged incorrectly, but there is no wind there and it's not near any draft or ventilation so there aren't many suggestions."
They went on to speak about the bizarre events they've seen, saying, "Staff think it's odd and a bit creepy but it hasn't affected anyone coming in."
Creepier still, a nearby restaurant has also claimed strange goings-on, including ghost sightings and a knife being thrown by an unseen hand.
In the meantime, the owners plan to keep a lookout for any other paranormal activity.
Photo: YouTube/GAK