Scotty McCreery Shares Glimpses Of His Personal Life In 'In Between' Video
By Katrina Nattress
June 20, 2019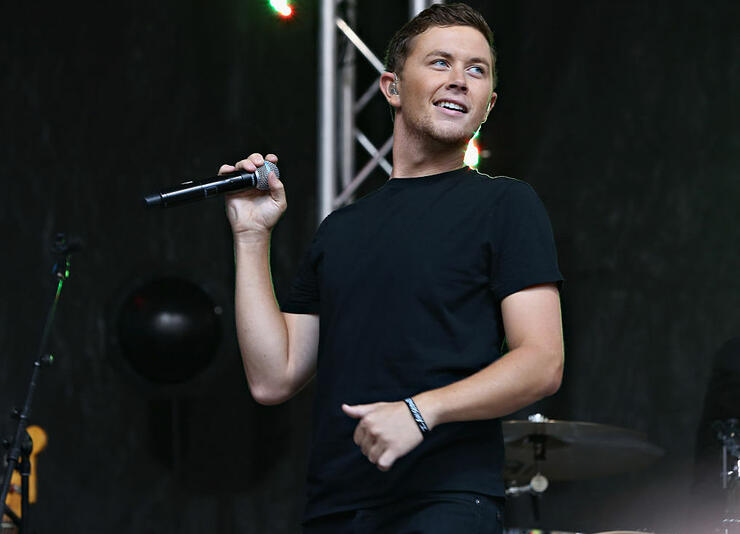 Scotty McCreery has come a long way since winning the 10th season of American Idol in 2011. Since then, he's released four studio albums, married his longtime girlfriend Gabi Dugal, and became a country star before our eyes. Having spent most of his life in the spotlight, it's no wonder the 25-year-old would find himself learning to navigate the dichotomy between family life and life on the road, and that's exactly what he explores in his latest single, "In Between."
"I'm in between Friday night wild And quiet Sunday morning/ Between done after one and keep on pourin'/ Ain't too high, ain't too low/ Just holding down the middle/ Steady as I go/ I ain't all holy water and I ain't all Jim Beam/ I'm somewhere in between" he sings during the chorus, and the song's corresponding music video shows the visual representation of his introspective lyrics. The video cuts between scenes of he and Gabi at home playing with their puppy Moose and Scotty on tour, playing show after show. Sometimes the two parts of him come together, when his wife is able to hit the road with him, but he's somewhere in between it all — still figuring out the life of a star.
Watch Scotty's deeply personal "In Between" video below.
Chat About Scotty McCreery Shares Glimpses Of His Personal Life In 'In Between' Video