Cardi B Indicted By Grand Jury For Felonies In Strip Club Brawl Case
By Hayden Brooks
June 21, 2019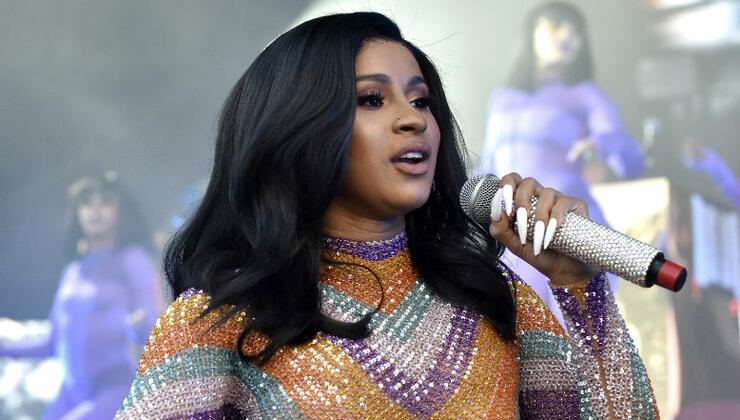 Cardi B has been indicted by a grand jury on multiple charges, including two felonies, as part of the brawl at a New York City strip club, as per TMZ.
After Bardi was arrested in October for allegedly ordering an attack on two strip club bartenders, the 26-year-old rapper was charged with two misdemeanors — assault and reckless endangerment — and rejected a plea deal, but the grand jury has since superseded that and indicted her on 14 charges. Among the charges include two counts of felony attempt assault with intent to cause serious physical injury. Other charges include misdemeanor reckless endangerment, assault, criminal solicitation, conspiracy and harassment.
The August incident was allegedly prompted because Cardi accused the two bartenders, Jade and Baddi G, of sleeping with Offset. In May, prosecution insiders told TMZ that they decided to take the case to the grand jury because of information they discovered during their investigation, but they didn't disclose any details.
Still, it doesn't seem like Cardi has been impacted much by the news, especially when she turned up to the ASCAP Rhythm and Soul Music Awards in Beverly Hills on Thursday night (June 20). With Offset in-tow, the rapper took home the award for Songwriter of the Year. "I just want to say I'm very grateful," she told the crowd after receiving the honor from ASCAP CEO Elizabeth Matthews via Billboard. "Sometimes I feel like I'm not doing too much because when it comes to female rappers, it's like you're never doing too much or they're always pitting you against another female rapper. People on my team are like 'Cardi, you're crazy. You won a Grammy. Cardi, all your songs are charting.' [With] everybody saying I'm not this or that, sometimes I gotta see it and feel it for myself because it's hard. Everybody always wants to say I made it because of this or made it because of that. I made it because I worked my ass off… Thank you very much, ASCAP. This is an honor for me."
Chat About Cardi B Indicted By Grand Jury For Felonies In Strip Club Brawl Case